Recommended Art Galleries An online art gallery promoting, exhibiting and selling original and affordable artworks by UK-based artists. All art is delivered direct from the artist with a Certificate of Authencity, a 14 day

returns policy and free UK delivery. Founded in 2017 by Elliot Hall, The Gallery Collectors (TGC) is one of the sole collectors and sellers of rare exhibition posters from across the globe. Originally an artist by trade, Elliot read for

a Masters in the History of Art from the University of London, having previously completed an MFA at University of the Arts, London. Since graduation Elliot has worked at major art galleries and a leading art consultancy firm in central London. Ottocento are established fine art dealers who procure not only unusual paintings from Old Masters through to contemporary, but also prints and works on paper, all at a reasonable cost.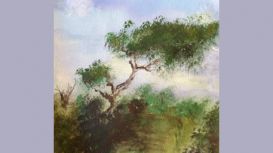 Artisan runs a variety of workshops from two hour sessions to weekly ongoing classes. Susan, a potter, and Liz, a glass fuser are passionate about real art and craft and they have a circle of tutors

who are all experienced in their craft and love sharing their knowledge and experience.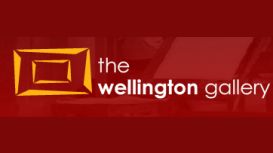 The Wellington Gallery was established in 1981 but has a longer history selling and framing pictures as part of the diverse firm of W & W Stevenson and developed from a lifelong passion for art within

the family. Today we still sell paintings and prints, alongside art & craft materials, with the family involvement still core to the business.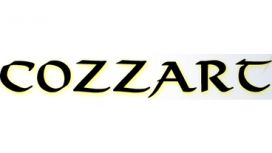 Penarth born artist Andrew Coslett has worked in the graphics industry for over thirty years. His original paintings can be found in private collections throughout the World. Andrew's inspiration has

developed from his love of Art and Photography and a strong sense of his Welsh heritage. With his unique style he has chosen to portray the heart of Welsh communities, displaying both their historical, and cultural aspects.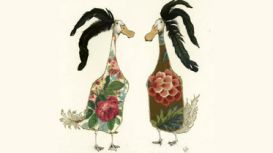 We are a highly successful creative company which prides itself on excellent customer service. We provide a wide range of framing services and an eclectic selection of art work, all individually

chosen. All staff have an artistic background giving them an expert eye to discern your own individual requirements.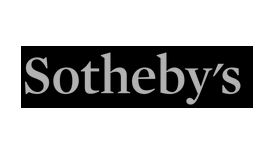 Sotheby's is an innovative global art business serving the most discerning clients. Auctioneers since 1744, today Sotheby's is so much more, offering clients extraordinary opportunities to transact:

S|2 private sales galleries, worldwide selling exhibitions, retail wine and diamonds, financing, art education and digital engagement any time, anywhere, on any device. We bring a world of art to a new world.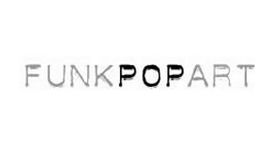 Let us create a pop art portrait of your loved one, wether its for your house or a great gift for birthday or Christmas present we can create a stunning pop art portrait in many different styles from

Andy Warhol, Roy Lichtenstein to morecontemporary art styles. Funkpopart is now offering all of our designs as framed prints. Printed onto the highest quality gloss photo paper and framed inside thick 4.5 cm chunky frames these are ready to go on you wall and make a great focal point.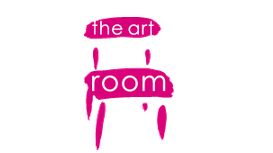 The project will raise funds for the work of The Art Room and is supported by long-term partner, the Columbia Threadneedle Foundation. As seen in the October edition of House and Garden UK, we're

proud to offer our make-your-own-clock sets. Including a small wooden clock, mechanism and hands, small pots of paint and a paint brush, they're ideal for birthday parties, gifts or simply a creative activity to enjoy at home.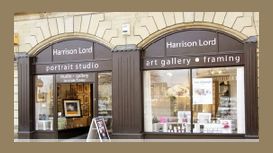 The Harrison Lord Gallery of Brighouse, near Leeds, West Yorkshire is an Art Gallery specialising in Original Art and Crafts and in addition offers a Picture Framing Service. The art gallery is

accessible from Leeds, Bradford, Halifax, Hebden Bridge, Huddersfield, Wakefield & throughout Yorkshire. The Harrison Lord Art Gallery in Brighouse, has developed into one of the best art galleries in Yorkshire for seeing and buying contemporary original artwork and crafts.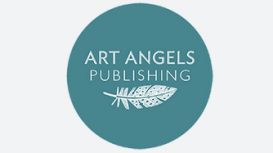 It should work in exactly the same way as the old site, all being well! If you are a trade customer your login details and order history are as before. New releases can be seen on 'What's New' and

work in progress on 'What's Next'. There may be a few teething problems for the first couple of days; do contact us if you are having any problems and our apologies if you are.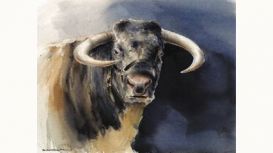 Here you will find examples of my work in both traditional and digital media. I specialize in accurate drawing and illustration for Companies and individual commissions, ranging from artist

impressions produced in watercolour, to highly detailed commercial illustration for instructional and publicity requirements. I have included a gallery section which shows recent fine art prints (available through my Studio) as well as original watercolours and private commissions.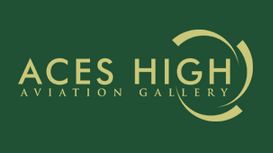 In 1997 we were just two enthusiasts with a passion for aviation and military art and after a chance meeting at an aero jumble we began trading and swapping a few prints. Having both come from

marketing backgrounds, working for major corporations that placed great importance on customer service, we felt that, as customers something was lacking in the marketplace. So we decided we should give it a go ourselves and in November 1997 Aces High was born.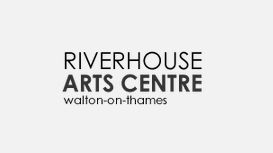 Since opening in 1989 Riverhouse has built a reputation as a high quality arts centre servicing the community. We are proud of that reputation and will continue to build on it in the future. We

provide a year round programme of events which includes drama, chamber music, traditional and modern jazz, children's shows, cabaret and art exhibitions. We also offer a variety of classes in arts and crafts for all ages, adults, young people and toddlers.
---
Are you looking for a reputable art gallery to represent you as an artist and sell your art? In fact, many artists will tell you that looking and shopping for an art gallery is a rather overwhelming and even intimidating process. However, finding the best art gallery for your art is very important, actually essential for your career as an artist and your future. Unless there is an art gallery knocking on your door, you will be the one who has to knock on the doors of the art gallery. Beforehand, you have to find the right art gallery, of course. So the process of becoming a profitable or popular artist takes not just a lot of talent, but also a lot of hard work. Learn how to market yourself to the best art gallery and how to find the best art gallery to represent your art and you as an artist in this article.
We help you prepare shopping for art gallery thanks to this useful checklist you can follow:
Questions to Ask Yourself when Looking for Art Gallery
First things first, you need to be honest to yourself and consider all aspects of your present and future as an artist and as someone looking for a career in art. So before you rush out looking for and shopping for an art gallery, make sure to ask yourself some of the following questions:
• Is my art technically good?
• Is my art good enough to be represented and sold at an art gallery?
• Do I have a recognizable and distinctive style?
• Am I ready to sell my art at an art gallery?
• Do I have a cohesive body of art ready to display at an art gallery?
• Is my art sellable?
• Have I had success selling my art at other occasions, events, and venues that are not art gallery?
• Do I have the time and energy to supply the demand for an art gallery?
• Do I have a blog or a website that showcases and promotes my art as a portfolio?
• Do I have a professional-looking portfolio to offer to an art gallery?
If the answer of all or the majority of these questions is "yes", then you can continue looking for and contacting art gallery. If you answer to most or all of these questions with a "no", take your time to think of the required changes, work on yourself as an artist, and consider these aspects above before you look for an art gallery to sell your art. Make sure you are approaching art gallery once you are absolutely ready to do so and don't put yourself in a vulnerable position. Otherwise, it will help neither your self-esteem nor your ego as an artist.
How to Find Your Target Art Gallery
Now, once you are ready to find an art gallery and contact them, you are probably wondering where to start from. It is important to take enough of your time ahead and have a good idea of the art gallery where you want your art to be displayed and what is the right art gallery to house your art and represent it the best way. Finding an art gallery in your surrounding area can be easily done both online and offline. You can always ask fellow artists or just people you know if they can recommend you or suggest art gallery you can check out and visit. If you are not sure about the reputation of the art gallery or you just want to learn more, you can always contact fellow artists represented by this art gallery and ask for their opinion, etc. A good way to look for an art gallery is by checking online. The majority of the reputable and popular art gallery in your area will, for sure, have a website you can check. Online directory for art gallery such as this one can also be a helpful source of information and contact details.
Step-by-step to Finding Art Gallery
• Talk to other artists you know and ask them for recommendations and suggestions of an art gallery for you.
• Check out places both online and offline that have ads of an art gallery and the artists they represent
• There is a wide variety of websites of an art gallery. Make sure to check them and look the general image and brand every art gallery is representing itself through. Make sure these particular galleries are a good fit for your art and for you as an artist. In a nutshell, you want to research the type of art the art gallery are focusing on or specialising in and further approach only the art gallery displaying your type or style of art.
• Next, once you narrow down your options, you would like to visit this art gallery personally. Walk-in and feel the atmosphere and if it matches your style as an artist, how the art pieces are hanged or displayed, how the lighting works.
• Then try and visualize your art displayed there. Does it work in your imagination? Does it compare to the rest of the artists and their works represented at this art gallery?
• If a price sheet is not available, ask for it and see if the prices are within your price range.
• Don't forget to pay close attention to how the staff of this art gallery treats you and are they professional enough, do you feel comfortable discussing your art with them.
Understand the Protocol Before Approaching Art Gallery
It is important to know that reputable and popular art gallery get contacted by a big number of artists on a daily basis. Therefore, you want to stand out and show that you are a suitable artist for them. It is a good way to check ahead of the 'artist submission policy' then follow the guidelines. This will make a very good first impression of you since most galleries, especially the more high-end ones, have a very specific submission policy they want you to follow.
Make sure to follow this checklist before and you will feel ready to approach and contact every art gallery near you.
Questions to ask yourself when looking for art gallery
How to find your target art gallery
Step-by-step to finding art gallery
Understand the protocol before approaching art gallery