 An exciting new art gallery, Clifton Art House has recently opened at 23 The Mall, Clifton Village, BS84JG. It promotes the work of the many talented local artists who have trained regionally or who

live and work in Clifton and the Bristol region. It aims to bring together local artists, businesses, charitable causes and art collectors who all share a common interest in high quality original and innovative art. Founded in 2017 by Elliot Hall, The Gallery Collectors (TGC) is one of the sole collectors and sellers of rare exhibition posters from across the globe. Originally an artist by trade, Elliot read for

a Masters in the History of Art from the University of London, having previously completed an MFA at University of the Arts, London. Since graduation Elliot has worked at major art galleries and a leading art consultancy firm in central London.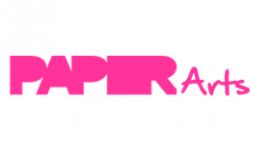 Based in the beating heart of Bristol's city centre, PAPER is a social enterprise opening up new opportunities for our community to make a living through creativity. We currently provide different

support services aimed at helping talented individuals, like you, to take a creative idea and turn it into a source of income.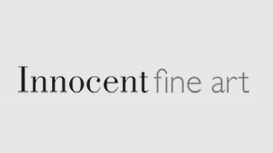 If Apple's products lead people abandon knowledge-based authentication altogether, we could have lost the legal Privilege we currently enjoy under our 5th Amendment. There are many great apps out

there that Apple won't allow in their Apps store for some reason or another. Three Features - Take how to unlocking iPhone 6 cheap time to determine what features you want your fish finder to have.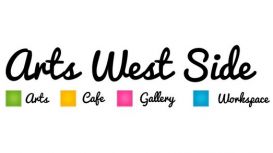 Arts West Side provides a valuable resource for local artists to develop and show their work, and as a place for local people to come together. Arts West Side serves as a multifunctional building. On

the ground floor, we have the Good Roots Café, serving freshly made vegan and vegetarian food & drink. On the first floor is the Art Room, which has been used for everything from community meetings to children's creative play sessions.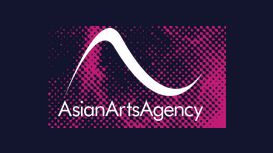 Jas is the driving force, creative brain and strategic thinker behind Asian Arts Agency's programme of work and ongoing development. He has worked extensively in arts within the UK and

internationally. From artistic programming, commissioning, festival development, national touring, cultural conferences, and managing complex partnerships and consortiums, he has a wealth of experience and dynamic skills to help achieve outstanding results in the creative arts sector.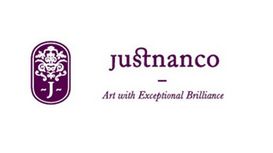 Our mission is to maintain our reputation as an energetic, outgoing and accessible art gallery and corporate/public art consulting business. We aim to provide a consultancy service as well as present

carefully selected artworks to an increasingly diverse audience and collectors. Our vision is to expand our business into promoting an appreciation for the arts to our customers, the general public and the organisations we work with.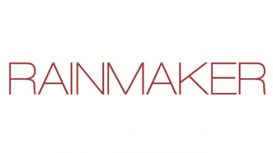 RAINMAKER Gallery is the UK showcase for contemporary Native North American Indian art and jewellery. Situated on the border of Redland and Westbury Park in North Bristol, Rainmaker Gallery is a

celebration of the very best in contemporary Native American art and design. Through artist talks, events and exhibitions Rainmaker promotes awareness, education and cultural exchange.
View is one of the largest independent galleries in the South West, and brings a fresh and vibrant feel to showing contemporary art. We have a mix of media includes paintings, sculpture, photography,

ceramics, video and installations. An active events programme and frequently changing exhibitions keeps the art fresh for regular visitors. Above all, the atmosphere is friendly and informal, allowing people to feel comfortable to view art in their own way.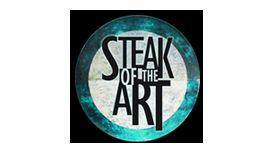 Steak of the Art is like no other venue. An ever changing gallery of art combined with a menu that stands out from the herd, step inside and enjoy a totally new dining experience! Delivering pure

foodie pleasure wrapped in an electric artistic atmosphere, Steak of the Art is different in so many ways. The stunning interiors are worth a visit on their own. View some original art, enjoy a drink or just enjoy the pleasure of really great food in a fantastic atmosphere.
Art Original is a family run business that has been established for over 25 years. We started Art Original with the main aim to bring our love of art to the people of Bristol. We wanted to create a

friendly, unpretentious atmosphere where the people of Bristol could browse and enjoy fabulous art pieces. We have a friendly team of staff that are more than happy to help find you the perfect piece of art. We are passionate about art at Art Original and want to bring our passion and knowledge to you.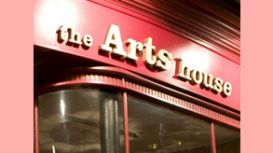 The Arts House is an artistic hub & welcoming home from home for all. It is fully licenced, has free WiFi and serves food all day. The ground floor gallery space is a great platform for local artists

to showcase their work and the basement event space is the ultimate intimate venue for local musicians to perform and for people to host private parties and events as well as being an Arts House cinema!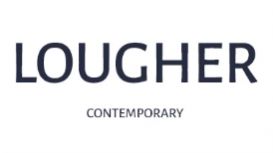 Lougher Contemporary is a private client art dealership and broker specialising in editions and multiples by established contemporary artists. Our mission is to serve all areas of the editions and

multiples market, from affordable multiples through to rare editions by mid-career and blue-chip contemporary artists.