Recommended Art Galleries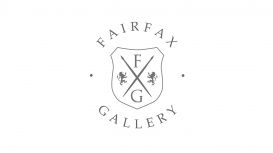 Contemporary Art Gallery on The Pantiles, Tunbridge Wells, Kent. Established in 1995 the gallery holds over 100 Original paintings and Sculpture in stock. The paintings are displayed over 2 floors in

a spacious gallery and offer a relaxed unpressured environment to view. The gallery opens 7 days a week (subject to events). The gallery staff are experienced in helping to find the perfect piece of art whether you are a first-time buyer or an avid collector. The gallery is one of the longest established businesses on The Pantiles and one of the best regarded contemporary galleries outside London.
The Fairfax Gallery on The Pantiles will be holding its 24th Summer Exhibition 16th June - 10th September. Since 1988 Daisy Barnes has worked as an artist and painter in the English Watercolour tradition. Her subjects include landscapes, seascapes and flowers, drawing her inspiration from the atmospheric

scenery of the North York Moors, its valleys and coast. The Moorland Studio and Gallery is situated in the attractive village of Hutton Le Hole, nr Kirkbymoorside in the heart of the North York Moors, and forms part of an interesting group of craft workshops.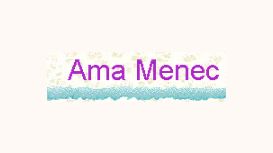 I am passionate about the need for wilderness and the plight of Britain's endangered animals. My animal sculptures and wall plaques focus primarily on threatened species in the UK, and celebrate the

success stories and are stylistically inspired by etchings, woodblock prints, early 20th century illustration and Art Deco stone carving. My earliest influences as a teenager were the Natural History, Archaeology and Anthropology museums of Cambridge, and they inspire me still.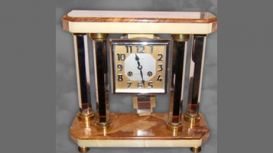 The IADA is delighted to welcome Sol Art as a new member. Sol art gallery represents and promotes the work of national and international, emerging and mid-career, visual artists. The gallery is

centrally located between Ireland's houses of parliament, Trinity college & Dublin's main shopping district Grafton Street. Sol art blends a. The THH Gallery is situated at 22 Bridge Street, KELSO. The Gallery was established in 2004 in a refurbished townhouse dating back over 400 years, and just of the cobbled square. The Gallery is fast

becoming one of Scotland's finest independant, contemporaryart galleries. Offering 5 distinct gallery rooms, beautifully laid out to showcase the finest artwork, sculpture and glass from our fantastic artisans who are regional, national and international in their appeal and following. October Gallery, London has been instrumental in bringing many of the world's leading contemporary artists to the discriminating attention of international audiences. Originally established in 1979,

October Gallery was the first UK gallery to present contemporary art from all around the world. Such artists constitute a "who's who" listing of important names, and include: Rachid Koraïchi, Romuald Hazoumè, El Anatsui, Laila Shawa, Hassan Massoudy, Kenji Yoshida, Brion Gysin and Robert Beer. We have a large selection of both original artwork and collectable limited edition prints from the UK's leading and emerging artists. These include a number of professional artists from Swanage, the

Isle of Purbeck, Dorset and the South Coast. We stock original and one off designs from dozens of artists in ceramics, glassware, textiles and stationery - they are sure to infuse your home with style and colour. The Gallery at WYPW features a diverse rolling programme of contemporary print, craft and art. We curate around eight exhibitions per year. The gallery programme ranges from exhibiting emerging

contemporary artists to exhibiting the work of nationally and internationally known artists and printmakers. It is also the home of the Flourish Printmaking Award. We also have a small selection of craft goods to purchase from our craft cabinets. Our exhibitions also include work that can be purchased. Serenity Designs for contemporary interiors, original art designer lighting, LSA glassware + vases, Tezer Silver Jewellery and a wide range of unusual contemporary accessories, jewellery and gifts In

the heart of Cheshire - Congleton. Studio and Art Gallery close to the River Wylye and Longleat Forest, featuring the contemporary landscape paintings of Nick Andrew. Open on the first Saturday of every month and by appointment. Tyrrell Art Gallery specialises in affordable original artwork, jewellery and dresses from Brazil. Contemporary Art, Early and Modern British Watercolours, 20th Century Etchings, Small Bronzes. You can find them all in this Gallery in the centre of historic Wells and just a minute's walk from the

world famous medieval cathedral. Opening Hours: Monday - Saturday 10am-5pm. The Sadler Street Gallery was originally built by Bishop Bekynton in the 15th Century and is light and spacious, perfect for showing pictures. We have been trading as an art gallery in the West Midlands for over ten years and offer artwork from over 40 leading artists. We have many of the older limited edition pieces which are now quite

difficult to find in most galleries. We offer a full bespoke framing service and are open Tuesday to Saturday from 10am to 6pm. We are also open Sunday from 11am to 4pm. purple-poppy-gallery.co.uk
Housed in a listed building just yards from the Marketplace this gallery sells original and limited edition British work in all mediums including sculpture, painting, textiles, print-making, ceramics,

glass, jewellery, photograhy. Also offers a wide range of courses and workshops. The high quality work is tpically bright contemporary work. National, local and regional artists and makers.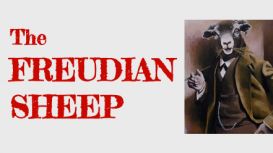 The Freudian Sheep Contemporary Art Gallery, in Ipswich, England exists to promote creativity and works to help emerging and more established artists to achieve higher profiles and sales in the Anglia

Region and beyond. The Freudian Sheep Art for Business Scheme is designed to be fair to the businesses, the artists, and us in equal measure.
---
Are you looking for a reputable art gallery to represent you as an artist and sell your art? In fact, many artists will tell you that looking and shopping for an art gallery is a rather overwhelming and even intimidating process. However, finding the best art gallery for your art is very important, actually essential for your career as an artist and your future. Unless there is an art gallery knocking on your door, you will be the one who has to knock on the doors of the art gallery. Beforehand, you have to find the right art gallery, of course. So the process of becoming a profitable or popular artist takes not just a lot of talent, but also a lot of hard work. Learn how to market yourself to the best art gallery and how to find the best art gallery to represent your art and you as an artist in this article.
We help you prepare shopping for art gallery thanks to this useful checklist you can follow:
Questions to Ask Yourself when Looking for Art Gallery
First things first, you need to be honest to yourself and consider all aspects of your present and future as an artist and as someone looking for a career in art. So before you rush out looking for and shopping for an art gallery, make sure to ask yourself some of the following questions:
• Is my art technically good?
• Is my art good enough to be represented and sold at an art gallery?
• Do I have a recognizable and distinctive style?
• Am I ready to sell my art at an art gallery?
• Do I have a cohesive body of art ready to display at an art gallery?
• Is my art sellable?
• Have I had success selling my art at other occasions, events, and venues that are not art gallery?
• Do I have the time and energy to supply the demand for an art gallery?
• Do I have a blog or a website that showcases and promotes my art as a portfolio?
• Do I have a professional-looking portfolio to offer to an art gallery?
If the answer of all or the majority of these questions is "yes", then you can continue looking for and contacting art gallery. If you answer to most or all of these questions with a "no", take your time to think of the required changes, work on yourself as an artist, and consider these aspects above before you look for an art gallery to sell your art. Make sure you are approaching art gallery once you are absolutely ready to do so and don't put yourself in a vulnerable position. Otherwise, it will help neither your self-esteem nor your ego as an artist.
How to Find Your Target Art Gallery
Now, once you are ready to find an art gallery and contact them, you are probably wondering where to start from. It is important to take enough of your time ahead and have a good idea of the art gallery where you want your art to be displayed and what is the right art gallery to house your art and represent it the best way. Finding an art gallery in your surrounding area can be easily done both online and offline. You can always ask fellow artists or just people you know if they can recommend you or suggest art gallery you can check out and visit. If you are not sure about the reputation of the art gallery or you just want to learn more, you can always contact fellow artists represented by this art gallery and ask for their opinion, etc. A good way to look for an art gallery is by checking online. The majority of the reputable and popular art gallery in your area will, for sure, have a website you can check. Online directory for art gallery such as this one can also be a helpful source of information and contact details.
Step-by-step to Finding Art Gallery
• Talk to other artists you know and ask them for recommendations and suggestions of an art gallery for you.
• Check out places both online and offline that have ads of an art gallery and the artists they represent
• There is a wide variety of websites of an art gallery. Make sure to check them and look the general image and brand every art gallery is representing itself through. Make sure these particular galleries are a good fit for your art and for you as an artist. In a nutshell, you want to research the type of art the art gallery are focusing on or specialising in and further approach only the art gallery displaying your type or style of art.
• Next, once you narrow down your options, you would like to visit this art gallery personally. Walk-in and feel the atmosphere and if it matches your style as an artist, how the art pieces are hanged or displayed, how the lighting works.
• Then try and visualize your art displayed there. Does it work in your imagination? Does it compare to the rest of the artists and their works represented at this art gallery?
• If a price sheet is not available, ask for it and see if the prices are within your price range.
• Don't forget to pay close attention to how the staff of this art gallery treats you and are they professional enough, do you feel comfortable discussing your art with them.
Understand the Protocol Before Approaching Art Gallery
It is important to know that reputable and popular art gallery get contacted by a big number of artists on a daily basis. Therefore, you want to stand out and show that you are a suitable artist for them. It is a good way to check ahead of the 'artist submission policy' then follow the guidelines. This will make a very good first impression of you since most galleries, especially the more high-end ones, have a very specific submission policy they want you to follow.
Make sure to follow this checklist before and you will feel ready to approach and contact every art gallery near you.
Questions to ask yourself when looking for art gallery
How to find your target art gallery
Step-by-step to finding art gallery
Understand the protocol before approaching art gallery