Recommended Art Galleries alittlebirdtoldmegallery.com
Art Gallery and Picture Framing Service, Collectable and Limited Edition prints of contemporary and childrens illustration by artists such as Quentin Blake and Amy Blackwell. Gifts and Cards.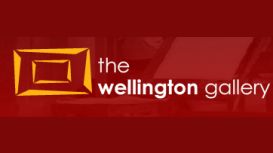 The Wellington Gallery was established in 1981 but has a longer history selling and framing pictures as part of the diverse firm of W & W Stevenson and developed from a lifelong passion for art within

the family. Today we still sell paintings and prints, alongside art & craft materials, with the family involvement still core to the business. Large Gallery roughly halfway up Glastonbury High Street. Holds several exhibitions a year including "Glastonbury Contemporary Artists" and is a Somerset Art Weeks venue. Artists featured

are mainly from Somerset. Also features an art deco cafe with mainly organic food. Can also offer fine art photography and giclee printing. Kute Fine Art Gallery offers a stunning collection of original fine art, limited edition prints, sculpture and art-inspired gifts. We exhibit some of the finest contemporary artists of our time and as

well as showcasing award winners and household names such as Angela Smyth and Jack Vettriano, we aim to introduce outstanding new work to a discerning audience of art lovers. The finest most affordable contemporary art by Eastbourne's premier artist, Andrew Voller is housed inside Levitate Art Gallery, which also provides Eastbourne's most reasonably priced and helpful

professional framing service. You are welcome to visit and view original paintings on sale by Stuart Herd or see his works in progress. He may be working on a land or seascapes for galleries UK wide or under commission, but will

for sure have a west coast scene underway. The Art Studio also offers a bespoke picture framing service.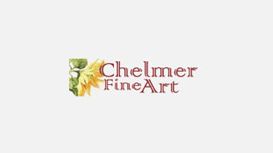 Chelmer Fine Art was established in early 1999 by the "Classic Design Group" to concentrate on simply the best contemporary Fine Art. We are committed to only the highest quality print reproduction

and bringing you the most exciting works by today's artists. Contemporary Art Gallery set in the heart of Hastings Old Town East Sussex.
Situated centrally in the historic port of Penryn, Xtrospective is an informal space in which to browse and discover an uncommon collection of art and craft work created in Cornwall. We look forward

to welcoming you in person or assisting with any enquiries by telephone or email. weststarcontractors.co.uk
Tiling, interior painting and decorating, electrical fitting. All aspects of wall and floor tiling undertaken; Ceramic, Porcelain, Stone, etc. We offer a complete service from surface preparation to a

smooth finish that meets your requirements. Clive Botting Fine Art specialises in 20th Century British Art with an emphasis on the St.Ives School.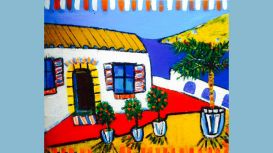 The exciting new web site that's more than just about selling art, it's about keeping you up to date with all the latest news and events going on in the Northern Art and national art scene. Lee &

Leigh attended the Whitworth Gallery press launch and what a difference the £15 millon refit has made. Spaces have been opened up and new area's created to make the the gallery a whole new experience. Based in North London with more than 200 original artworks, Narenj gallery's current collection ranges from classic to contemporary art. The collection includes Acrylic, Oil, Watercolour, Pastel,

Charcoal, Airbrush and Drawings. The company provides high quality artworks which features British and international artists. Original paintings and limited edition prints, the products are appropriate for all lovers of quality fine art and individuals can browse at their leisure. Contemporary Art Gallery, capturing the best of emerging artists with ever changing exhibitions. Delivering all that is desired to art lovers and art buyers whom seek original art work.
---
Are you looking for a reputable art gallery to represent you as an artist and sell your art? In fact, many artists will tell you that looking and shopping for an art gallery is a rather overwhelming and even intimidating process. However, finding the best art gallery for your art is very important, actually essential for your career as an artist and your future. Unless there is an art gallery knocking on your door, you will be the one who has to knock on the doors of the art gallery. Beforehand, you have to find the right art gallery, of course. So the process of becoming a profitable or popular artist takes not just a lot of talent, but also a lot of hard work. Learn how to market yourself to the best art gallery and how to find the best art gallery to represent your art and you as an artist in this article.
We help you prepare shopping for art gallery thanks to this useful checklist you can follow:
Questions to Ask Yourself when Looking for Art Gallery
First things first, you need to be honest to yourself and consider all aspects of your present and future as an artist and as someone looking for a career in art. So before you rush out looking for and shopping for an art gallery, make sure to ask yourself some of the following questions:
• Is my art technically good?
• Is my art good enough to be represented and sold at an art gallery?
• Do I have a recognizable and distinctive style?
• Am I ready to sell my art at an art gallery?
• Do I have a cohesive body of art ready to display at an art gallery?
• Is my art sellable?
• Have I had success selling my art at other occasions, events, and venues that are not art gallery?
• Do I have the time and energy to supply the demand for an art gallery?
• Do I have a blog or a website that showcases and promotes my art as a portfolio?
• Do I have a professional-looking portfolio to offer to an art gallery?
If the answer of all or the majority of these questions is "yes", then you can continue looking for and contacting art gallery. If you answer to most or all of these questions with a "no", take your time to think of the required changes, work on yourself as an artist, and consider these aspects above before you look for an art gallery to sell your art. Make sure you are approaching art gallery once you are absolutely ready to do so and don't put yourself in a vulnerable position. Otherwise, it will help neither your self-esteem nor your ego as an artist.
How to Find Your Target Art Gallery
Now, once you are ready to find an art gallery and contact them, you are probably wondering where to start from. It is important to take enough of your time ahead and have a good idea of the art gallery where you want your art to be displayed and what is the right art gallery to house your art and represent it the best way. Finding an art gallery in your surrounding area can be easily done both online and offline. You can always ask fellow artists or just people you know if they can recommend you or suggest art gallery you can check out and visit. If you are not sure about the reputation of the art gallery or you just want to learn more, you can always contact fellow artists represented by this art gallery and ask for their opinion, etc. A good way to look for an art gallery is by checking online. The majority of the reputable and popular art gallery in your area will, for sure, have a website you can check. Online directory for art gallery such as this one can also be a helpful source of information and contact details.
Step-by-step to Finding Art Gallery
• Talk to other artists you know and ask them for recommendations and suggestions of an art gallery for you.
• Check out places both online and offline that have ads of an art gallery and the artists they represent
• There is a wide variety of websites of an art gallery. Make sure to check them and look the general image and brand every art gallery is representing itself through. Make sure these particular galleries are a good fit for your art and for you as an artist. In a nutshell, you want to research the type of art the art gallery are focusing on or specialising in and further approach only the art gallery displaying your type or style of art.
• Next, once you narrow down your options, you would like to visit this art gallery personally. Walk-in and feel the atmosphere and if it matches your style as an artist, how the art pieces are hanged or displayed, how the lighting works.
• Then try and visualize your art displayed there. Does it work in your imagination? Does it compare to the rest of the artists and their works represented at this art gallery?
• If a price sheet is not available, ask for it and see if the prices are within your price range.
• Don't forget to pay close attention to how the staff of this art gallery treats you and are they professional enough, do you feel comfortable discussing your art with them.
Understand the Protocol Before Approaching Art Gallery
It is important to know that reputable and popular art gallery get contacted by a big number of artists on a daily basis. Therefore, you want to stand out and show that you are a suitable artist for them. It is a good way to check ahead of the 'artist submission policy' then follow the guidelines. This will make a very good first impression of you since most galleries, especially the more high-end ones, have a very specific submission policy they want you to follow.
Make sure to follow this checklist before and you will feel ready to approach and contact every art gallery near you.
Questions to ask yourself when looking for art gallery
How to find your target art gallery
Step-by-step to finding art gallery
Understand the protocol before approaching art gallery