Recommended Art Galleries This Harbour Gallery is owned by the Artist- Stuart Herd, as well as showcasing his work fresh off the easel (his studio is 300mtrs away on the quayside), the gallery shows work from artists

countrywide - originals and prints. Due to its location, the gallery also sells Original Steamer memorabilia -timetables,handbills, maps and tickets either Framed or mounted alongside hand made jewellery, ceramics and sculpture.The Scottish Field magazine rated it in the 'Top Ten Places to visit in Argyll'. The Woolff Gallery is delighted to present Valeria Nascimento's solo exhibition, 'Elements'. Nascimento was born in Brazil and spent her childhood on a farm, giving rise to a fascination with

natural forms that inspire her elegant, whisper-thin ceramics. Trained as an architect, Nascimento later became fascinated by ceramics. She worked as a ceramic artist in Brazil during the 90s, then moved to London. Nascimento's architectural training reappears through repetitive sequences where tiny pieces Our gallery features a stunning, ever-changing line up of originals and editions. Within our Interior Design showroom we exhibit artists who work locally and nationally including fine artist Ron Ford,

painter/ textile artist Sophie Harding and illustrator David Axtell. Choose from a framed original from our current exhibition or organise a bespoke commissioned piece made for a specific space or project. We also offer services in art package design ideal for homes, hotels and rental properties. The Forge is an independently owned art gallery and creative space in the sunny seaside town of Worthing on the south coast of England, just west of Brighton. Our art gallery and studios are open most

days. We have Siobhan Jones as our resident artist in fused glass, with stunning works on display amongst our ever changing guest exhibitors. We pride ourselves on show casing exquisite work by incredibly talented artists and designers that use an array of medium & disciplines.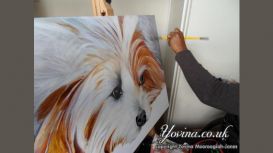 Please note as Yovina's work is original, only one piece is available at any given time. In the unlikely event that two purchases are made at the same time for one item, the second buyer will be

refunded promptly. Yovina only works with original art but can base her work on photographs etc. If you would like to speak to Yovina directly about custom work, please drop an email and she would happily talk about your requirements. An exciting new art gallery, Clifton Art House has recently opened at 23 The Mall, Clifton Village, BS84JG. It promotes the work of the many talented local artists who have trained regionally or who

live and work in Clifton and the Bristol region. It aims to bring together local artists, businesses, charitable causes and art collectors who all share a common interest in high quality original and innovative art. Iain Will specialises in painting fine art in oils and acrylics. He is a well-known and collectable artist who is happy to take commission work in any subject area. Why not have a favourite scene, pet

or family member captured in a beautiful work of art, or view his paintings at www.art2enjoy.co.uk. "I paint mainly in oils and acrylics on board and canvas, and don't necessarily want to stick to one subject matter, although wildlife art and landscape paintings are a common theme. An historic city centre gallery offering fine art and limited edition prints by some of Scotland's leading contemporary artists Contemporary British Art, Furniture & Craft Gallery. Licensed Café. Live Evening Events. Sladers Yard is one of the most ambitious private art galleries in the South West, showing contemporary

British art, handmade furniture and designer craft. We offer a consistently high quality changing programme of selling exhibitions by contemporary British artists and craftspeople. Between their exhibitions we represent artists, often hold their paintings in stock and where appropriate......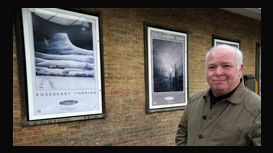 Opened by Mackenzie and Susan, Arthaus gallery has remained the only gallery dedicated to Mackenzie's work. Even as an international artist now working from his Brighton studio, Mackenzie has always

kept his ties with the North and stayed true to his roots which is reflected in the work he creates.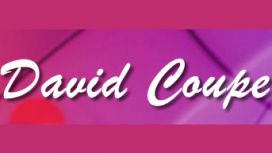 Hello, my name is David Coupe. I am a self-taught artist and have been painting for about 50 years and about 15 of those teaching art. I started to paint professionally on having to take early

retirement due to ill health and I've enjoyed teaching others to enjoy this wonderful hobby. I now run two hour classes, Saturday workshop once a month and painting holidays. I mainly paint these days in watercolour, but also in oils and pastel. Contemporary online art gallery and art gallery in Stow on the Wold selling affordable art. Discover new artists at affordable prices. Contemporary artists selling directly to the buyers when we sell

works of art online. Affordable prices ranging from £25 - £7,000. Chief art curator Deborah Allan (ex Christie's Director) carefully selects each artwork for sale. jonathanknightsculpture.co.uk
UK based leading animal sculptor or animalier bronzes specialist provides animal sculpture, bronze sculptures, bronze horse sculptures, horse bronzes, bronze statues, equestrian bronzes, animal

bronzes, bronze animal sculptures, equine bronzes sculpture, bird bronzes sculpture and fine art bronzes. SO Contemporary Art is an online gallery offering a carefully selected variety of exciting emerging and established artists. They make cutting edge contemporary art easily available for online

purchase, giving you the opportunity to buy exquisite art and have it delivered directly to your door. CDS Gallery & Studio supports UK talent by sourcing work independently from British artists and makers. The gallery space has a wide range of affordable contemporary art and craft that includes

art, glass, ceramics, textiles, jewellery and much more. The gallery also consists of a working jewellery and silversmithing studio, allowing you to watch craft being created.
---
Are you looking for a reputable art gallery to represent you as an artist and sell your art? In fact, many artists will tell you that looking and shopping for an art gallery is a rather overwhelming and even intimidating process. However, finding the best art gallery for your art is very important, actually essential for your career as an artist and your future. Unless there is an art gallery knocking on your door, you will be the one who has to knock on the doors of the art gallery. Beforehand, you have to find the right art gallery, of course. So the process of becoming a profitable or popular artist takes not just a lot of talent, but also a lot of hard work. Learn how to market yourself to the best art gallery and how to find the best art gallery to represent your art and you as an artist in this article.
We help you prepare shopping for art gallery thanks to this useful checklist you can follow:
Questions to Ask Yourself when Looking for Art Gallery
First things first, you need to be honest to yourself and consider all aspects of your present and future as an artist and as someone looking for a career in art. So before you rush out looking for and shopping for an art gallery, make sure to ask yourself some of the following questions:
• Is my art technically good?
• Is my art good enough to be represented and sold at an art gallery?
• Do I have a recognizable and distinctive style?
• Am I ready to sell my art at an art gallery?
• Do I have a cohesive body of art ready to display at an art gallery?
• Is my art sellable?
• Have I had success selling my art at other occasions, events, and venues that are not art gallery?
• Do I have the time and energy to supply the demand for an art gallery?
• Do I have a blog or a website that showcases and promotes my art as a portfolio?
• Do I have a professional-looking portfolio to offer to an art gallery?
If the answer of all or the majority of these questions is "yes", then you can continue looking for and contacting art gallery. If you answer to most or all of these questions with a "no", take your time to think of the required changes, work on yourself as an artist, and consider these aspects above before you look for an art gallery to sell your art. Make sure you are approaching art gallery once you are absolutely ready to do so and don't put yourself in a vulnerable position. Otherwise, it will help neither your self-esteem nor your ego as an artist.
How to Find Your Target Art Gallery
Now, once you are ready to find an art gallery and contact them, you are probably wondering where to start from. It is important to take enough of your time ahead and have a good idea of the art gallery where you want your art to be displayed and what is the right art gallery to house your art and represent it the best way. Finding an art gallery in your surrounding area can be easily done both online and offline. You can always ask fellow artists or just people you know if they can recommend you or suggest art gallery you can check out and visit. If you are not sure about the reputation of the art gallery or you just want to learn more, you can always contact fellow artists represented by this art gallery and ask for their opinion, etc. A good way to look for an art gallery is by checking online. The majority of the reputable and popular art gallery in your area will, for sure, have a website you can check. Online directory for art gallery such as this one can also be a helpful source of information and contact details.
Step-by-step to Finding Art Gallery
• Talk to other artists you know and ask them for recommendations and suggestions of an art gallery for you.
• Check out places both online and offline that have ads of an art gallery and the artists they represent
• There is a wide variety of websites of an art gallery. Make sure to check them and look the general image and brand every art gallery is representing itself through. Make sure these particular galleries are a good fit for your art and for you as an artist. In a nutshell, you want to research the type of art the art gallery are focusing on or specialising in and further approach only the art gallery displaying your type or style of art.
• Next, once you narrow down your options, you would like to visit this art gallery personally. Walk-in and feel the atmosphere and if it matches your style as an artist, how the art pieces are hanged or displayed, how the lighting works.
• Then try and visualize your art displayed there. Does it work in your imagination? Does it compare to the rest of the artists and their works represented at this art gallery?
• If a price sheet is not available, ask for it and see if the prices are within your price range.
• Don't forget to pay close attention to how the staff of this art gallery treats you and are they professional enough, do you feel comfortable discussing your art with them.
Understand the Protocol Before Approaching Art Gallery
It is important to know that reputable and popular art gallery get contacted by a big number of artists on a daily basis. Therefore, you want to stand out and show that you are a suitable artist for them. It is a good way to check ahead of the 'artist submission policy' then follow the guidelines. This will make a very good first impression of you since most galleries, especially the more high-end ones, have a very specific submission policy they want you to follow.
Make sure to follow this checklist before and you will feel ready to approach and contact every art gallery near you.
Questions to ask yourself when looking for art gallery
How to find your target art gallery
Step-by-step to finding art gallery
Understand the protocol before approaching art gallery