Recommended Art Galleries The Art Gallery hosts changing exhibitions of art, mainly by local artists and societies. The gallery is situated on the first floor of the library building, and can be accessed by stairs or lift.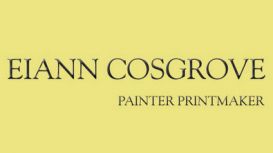 I work with watercolours and oils mainly, I've never been tempted to use acrylics. In addition to paintings, I produce a range of original limited edition prints (refer to the website of the Fine Art

Trade Guild for a full definition of "original limited edition") from copper-plate engravings (intaglio prints). These are images from plates I have created, not copies, not printed by someone else. Original in the best sense of the word! Fraser Gallery is based in the heart of St Andrews, and boasts a unique and diverse collection of Scottish contemporary art. The artists represented are amongst the most sought after and collectable

in Scotland and include Francis Boag, Jack Morrocco, Marj Bond, Colin Brown, Malcolm Cheape, David Mackie Cook, Joe Fan, Alberto Morrocco, and June Redfern, amongst others. Housed in a series of intimate rooms, with extensive hanging space, the gallery occupies the whole of the ground floor of a t Samlesbury Hall has three galleries, one of which houses the Steven Townsend collection. The Ascroft and Bridge galleries, uniquely integrate contemporary and traditional art and design in this

historic setting. A changing programme of exhibitions, representing all media runs throughout the year. Well established "trade only" bespoke framing Company. Weekly London delivery service. Clients range from small High Street galleries to large International companies. Although bespoke,

volume work undertaken. References available. Landscape paintings of Kent, Suffolk and Sampi by Remy Noe M.A, in an unusual venue, a gallery inside a busy garage in Chatham Kent. Open 6 days a week, 9 - 5 mon -fri, 9 - 4 sat sherwoodforestartcraftcentre.co.uk
Forest Edge Gallery is a community of artists and craftspeople offering a variety of original paintings, prints, greetings cards, contemporary ceramics and hand-made jewellery. Buying direct from the

artists means you can get that unique gift at a competitive, VAT-free price! Based at Sherwood Forest Art & Craft Centre, Edwinstowe, Forest Edge Gallery is one of 13 other craft units and a cafe, and together with a walk round the ancient forest, can be a day out for the whole family. Award winning gallery showing contemporary Scottish art from abstract to representational. Applied art is also featured - sculpture, ceramics, glass and jewellery. Situated on the Shore at Leith

beside 3 Michelin starred restaurants and many other restaurants and bars. Private Fine Art Dealer with On Line Art Gallery offering Oil and Water Colour Paintings, Etchings, Prints, Engravings and Sculptures from the 18th century through to the 21st century. These can be

purchased on the website Gallery using Paypals secure Banking system, also offering Art Valuations through the Website, www.colchesterart.co.uk earlyoakreproductions.co.uk
Original signed paintings, by British artists, in oils, water colours, gouache and acrylics. Local scenes of Sussex as well as other locations in Britain and overseas. Landscapes, coastal and

seascapes in both traditional and contemporary format. Also limited edition prints, unframed, mounted and framed. Over 100 paintings on display in permanent exhibition. Above the Blue is Hampshire's refreshing, new contemporary art gallery in a stunning location overlooking the water on the Upper Boardwalk at Port Solent marina. It specialises in original paintings,

ceramics, sculpture, glass, jewellery & cards from a hand picked selection of individual makers that have been chosen for the superlative quality of their work. A high quality framing service is also available. Contemporary art gallery, cafe and artists' workshops in Burwardsley near Chester. Original fine art, ceramics, textiles, jewellery, glass and mixed media pieces are exhibited and sold in our

glass-walled gallery, enhanced by stunning views out over the Cheshire countryside. We also run courses, have workshop space for hire, and produce delicious homemade cakes and light lunches, which can be enjoyed inside or out on our terrace. Open 10am-4pm every day except Tuesdays. Our aim is to showcase some of the best Sussex based artists and designer/makers both established and emerging. Work exhibited will include jewellery, ceramics, paintings, sculpture, photography and

much more Founded in 2005 in Riyadh, Saudi Arabia to create a focal point for women artists from the Gulf, Lahd Gallery soon became a well known exhibition space on the contemporary art scene in the Middle East

and has exhibited extensively throughout the Gulf and North African countries including a symposium in Iran and Seoul in 2007. In 2010, LahdGallery moved to its present location in London and has since become the foremost gallery promoting contemporary Middle Eastern art. Eastbourne's most innovative and exciting art destination, offering a unique product range for the 21st Century art lover. Situated on South Street in the heart of Little Chelsea, the state-of-the-art

gallery offers an eclectic mix of contemporary fine art, specialising in Original Paintings and Collectable Limited Editions by some of the biggest names within the contemporary art world. Rolf Harris, Doug Hyde, Fabian Perez, Sherree Valentine Daines, Rebecca Lardner, Henderson Cisz, plus mor
---
Are you looking for a reputable art gallery to represent you as an artist and sell your art? In fact, many artists will tell you that looking and shopping for an art gallery is a rather overwhelming and even intimidating process. However, finding the best art gallery for your art is very important, actually essential for your career as an artist and your future. Unless there is an art gallery knocking on your door, you will be the one who has to knock on the doors of the art gallery. Beforehand, you have to find the right art gallery, of course. So the process of becoming a profitable or popular artist takes not just a lot of talent, but also a lot of hard work. Learn how to market yourself to the best art gallery and how to find the best art gallery to represent your art and you as an artist in this article.
We help you prepare shopping for art gallery thanks to this useful checklist you can follow:
Questions to Ask Yourself when Looking for Art Gallery
First things first, you need to be honest to yourself and consider all aspects of your present and future as an artist and as someone looking for a career in art. So before you rush out looking for and shopping for an art gallery, make sure to ask yourself some of the following questions:
• Is my art technically good?
• Is my art good enough to be represented and sold at an art gallery?
• Do I have a recognizable and distinctive style?
• Am I ready to sell my art at an art gallery?
• Do I have a cohesive body of art ready to display at an art gallery?
• Is my art sellable?
• Have I had success selling my art at other occasions, events, and venues that are not art gallery?
• Do I have the time and energy to supply the demand for an art gallery?
• Do I have a blog or a website that showcases and promotes my art as a portfolio?
• Do I have a professional-looking portfolio to offer to an art gallery?
If the answer of all or the majority of these questions is "yes", then you can continue looking for and contacting art gallery. If you answer to most or all of these questions with a "no", take your time to think of the required changes, work on yourself as an artist, and consider these aspects above before you look for an art gallery to sell your art. Make sure you are approaching art gallery once you are absolutely ready to do so and don't put yourself in a vulnerable position. Otherwise, it will help neither your self-esteem nor your ego as an artist.
How to Find Your Target Art Gallery
Now, once you are ready to find an art gallery and contact them, you are probably wondering where to start from. It is important to take enough of your time ahead and have a good idea of the art gallery where you want your art to be displayed and what is the right art gallery to house your art and represent it the best way. Finding an art gallery in your surrounding area can be easily done both online and offline. You can always ask fellow artists or just people you know if they can recommend you or suggest art gallery you can check out and visit. If you are not sure about the reputation of the art gallery or you just want to learn more, you can always contact fellow artists represented by this art gallery and ask for their opinion, etc. A good way to look for an art gallery is by checking online. The majority of the reputable and popular art gallery in your area will, for sure, have a website you can check. Online directory for art gallery such as this one can also be a helpful source of information and contact details.
Step-by-step to Finding Art Gallery
• Talk to other artists you know and ask them for recommendations and suggestions of an art gallery for you.
• Check out places both online and offline that have ads of an art gallery and the artists they represent
• There is a wide variety of websites of an art gallery. Make sure to check them and look the general image and brand every art gallery is representing itself through. Make sure these particular galleries are a good fit for your art and for you as an artist. In a nutshell, you want to research the type of art the art gallery are focusing on or specialising in and further approach only the art gallery displaying your type or style of art.
• Next, once you narrow down your options, you would like to visit this art gallery personally. Walk-in and feel the atmosphere and if it matches your style as an artist, how the art pieces are hanged or displayed, how the lighting works.
• Then try and visualize your art displayed there. Does it work in your imagination? Does it compare to the rest of the artists and their works represented at this art gallery?
• If a price sheet is not available, ask for it and see if the prices are within your price range.
• Don't forget to pay close attention to how the staff of this art gallery treats you and are they professional enough, do you feel comfortable discussing your art with them.
Understand the Protocol Before Approaching Art Gallery
It is important to know that reputable and popular art gallery get contacted by a big number of artists on a daily basis. Therefore, you want to stand out and show that you are a suitable artist for them. It is a good way to check ahead of the 'artist submission policy' then follow the guidelines. This will make a very good first impression of you since most galleries, especially the more high-end ones, have a very specific submission policy they want you to follow.
Make sure to follow this checklist before and you will feel ready to approach and contact every art gallery near you.
Questions to ask yourself when looking for art gallery
How to find your target art gallery
Step-by-step to finding art gallery
Understand the protocol before approaching art gallery