Recommended Art Galleries An independant art and gift shop in the centre of Paignton. Owned and run by Barry Knight. I try and cater for all tastes and budgets, which is of course impossible, but come and judge how successful

my efforts are'. Ambius' aim is to stimulate our customers' senses by creating engaging and beautiful environments with our range of interior products and services. Whether it's touching the lush foliage and hearing

the gentle rustle of our interior or exterior plants, the invigorating smell of our range of Microfresh fragrances, or the sight of our stunning artwork, we always strive to ensure that an Ambius designed interior touches as many of the senses as possible.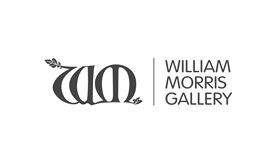 The William Morris Gallery is housed in a Georgian house, built in the 1740s and set in Lloyd Park in Walthamstow, in north-east London. The grade II* listed building was Morris's family home from

1848 to 1856. The only public Gallery devoted to William Morris, it reopened in August 2012 following a major redevelopment. The building is a fine example of Georgian domestic architecture dating from about 1744 (the date scratched on a brick found in the upper east wall).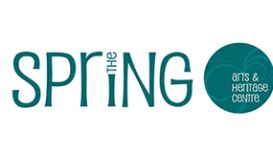 A great place to relax, enjoy a coffee in the cafe, visit the shop, view some great art, look around the Museum, watch live music, theatre shows and cinema screenings or try out a new activity /

workshop. To provide quality entertainment, exhibitions and workshops for the local community in and around Havant, Hampshire. To provide good service and excellent educational opportunities in a space where the public can relax and enjoy themselves. Nestling in Georgian Old Town, in the heart of Bridlington's creative and cultural quarter, the Priory Gallery wants to take art in a brand new direction for Bridlington by showing contemporary art

that is challenging, modern and daring. Viewing art as a vehicle for communication, community building and inspiration, The Gallery will aim to show the best in contemporary art by featuring and promoting emerging as well as established artists. The Arcs of Fire Military Art Gallery and is owned and operated by professional military artist Mark Littlejohn. The gallery was previously known as Gallery 18 and has quickly established itself as

the premier military galleries in the south west of England. The gallery now offers a strong collection of military art from Mark himself and other esteemed artists such as Robert Taylor, Nicolas trudgian , Philip E West and Chris Collingwood.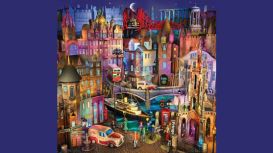 We are an art for ALL company and you will find on our website and instore an outstanding collection of limited edition prints, originals paintings and sculptures. We currently work with over 100

artists and hold in excess of 3000 pieces of artwork in stock at any one time. Breeze retains a firm grasp on its core values, identity and philosophy.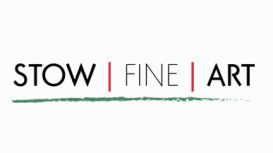 Vladimir Volegov is among the finest Russian artists of all time. His style is distinctive and raises him among the modern day masters, with an ability to capture the light on the canvasses. We are

fortunate to be one of only a few galleries in the UK to have his work for sale. Born in Russia, he started to paint at the age of three. It is interesting that so many fine artists showed interest in art at the early stages of their life.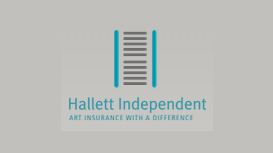 With over 40 years of combined experience in the commercial art world and the art insurance business we can provide specialist comprehensive insurance packages to all areas of the contemporary and

modern art world, including galleries & dealers, collectors, artists, exhibitions and museums. High quality contemporary work from Devon based artists and makers. Easy to get to, we are just over a mile from the A388 at Stibb Cross, between Holsworthy and Great Torrington. nigelgreavesgallery.co.uk
Eastbourne's Premier Contemporary Art Gallery. The Nigel Greaves Gallery was opened in 2008 by The BBC TV newsreader Beverly Thompson. Works include seascapes, landscapes, figurative works and some

stunning abstracts. thedollarstreetgallery.com
A new gallery at the heart of the Cotswolds showing the best of modern and contemporary art and sculpture by established and emerging artists and home to The Discerning Eye, the UK arts charity. EDINBURGH HAS AN EXCITING NEW CONTEMPORARY ART GALLERY! LIFE ON CANVAS Collectable Contemporary Fine Art Gallery Open Mon to Sat 10.30 to 6pm, Closed Sundays. On show are original only works by

Kirstie Cohen, Pam Carter,, Lesley Banks, Blair Thomson, Davy Brown, Jemma Derbyshire, Steve Johnston, Mark Holden, Karen Willis, Alfred Allan, Lynsey Ewan, Lillias Blackie, Elena Kourenkova, Scott Naismith, Yulia Allan, Elise Chisholm and Pat Kramek. We're independent bespoke picture framers specialising in conservation and restoration of old frames, art and historic cultural objects. We are located in a New Industrial Estate on the edge of the

Georgian town of Modbury in Devon. We are proud to be eco-friendly and only use FSC wood products from sustainable forestry. The showrooms provide a wide choice of frames and a large selection of conservation mounts. We are your local Fine Art Commended Framers. The Fitzwilliam Gallery enjoys a fabulous position in the picturesque Lakeland village of Hawkshead in Cumbria. Our Lake District art gallery stocks a unique wide range of quality paintings and prints

to suit all tastes and budgets.
---
Are you looking for a reputable art gallery to represent you as an artist and sell your art? In fact, many artists will tell you that looking and shopping for an art gallery is a rather overwhelming and even intimidating process. However, finding the best art gallery for your art is very important, actually essential for your career as an artist and your future. Unless there is an art gallery knocking on your door, you will be the one who has to knock on the doors of the art gallery. Beforehand, you have to find the right art gallery, of course. So the process of becoming a profitable or popular artist takes not just a lot of talent, but also a lot of hard work. Learn how to market yourself to the best art gallery and how to find the best art gallery to represent your art and you as an artist in this article.
We help you prepare shopping for art gallery thanks to this useful checklist you can follow:
Questions to Ask Yourself when Looking for Art Gallery
First things first, you need to be honest to yourself and consider all aspects of your present and future as an artist and as someone looking for a career in art. So before you rush out looking for and shopping for an art gallery, make sure to ask yourself some of the following questions:
• Is my art technically good?
• Is my art good enough to be represented and sold at an art gallery?
• Do I have a recognizable and distinctive style?
• Am I ready to sell my art at an art gallery?
• Do I have a cohesive body of art ready to display at an art gallery?
• Is my art sellable?
• Have I had success selling my art at other occasions, events, and venues that are not art gallery?
• Do I have the time and energy to supply the demand for an art gallery?
• Do I have a blog or a website that showcases and promotes my art as a portfolio?
• Do I have a professional-looking portfolio to offer to an art gallery?
If the answer of all or the majority of these questions is "yes", then you can continue looking for and contacting art gallery. If you answer to most or all of these questions with a "no", take your time to think of the required changes, work on yourself as an artist, and consider these aspects above before you look for an art gallery to sell your art. Make sure you are approaching art gallery once you are absolutely ready to do so and don't put yourself in a vulnerable position. Otherwise, it will help neither your self-esteem nor your ego as an artist.
How to Find Your Target Art Gallery
Now, once you are ready to find an art gallery and contact them, you are probably wondering where to start from. It is important to take enough of your time ahead and have a good idea of the art gallery where you want your art to be displayed and what is the right art gallery to house your art and represent it the best way. Finding an art gallery in your surrounding area can be easily done both online and offline. You can always ask fellow artists or just people you know if they can recommend you or suggest art gallery you can check out and visit. If you are not sure about the reputation of the art gallery or you just want to learn more, you can always contact fellow artists represented by this art gallery and ask for their opinion, etc. A good way to look for an art gallery is by checking online. The majority of the reputable and popular art gallery in your area will, for sure, have a website you can check. Online directory for art gallery such as this one can also be a helpful source of information and contact details.
Step-by-step to Finding Art Gallery
• Talk to other artists you know and ask them for recommendations and suggestions of an art gallery for you.
• Check out places both online and offline that have ads of an art gallery and the artists they represent
• There is a wide variety of websites of an art gallery. Make sure to check them and look the general image and brand every art gallery is representing itself through. Make sure these particular galleries are a good fit for your art and for you as an artist. In a nutshell, you want to research the type of art the art gallery are focusing on or specialising in and further approach only the art gallery displaying your type or style of art.
• Next, once you narrow down your options, you would like to visit this art gallery personally. Walk-in and feel the atmosphere and if it matches your style as an artist, how the art pieces are hanged or displayed, how the lighting works.
• Then try and visualize your art displayed there. Does it work in your imagination? Does it compare to the rest of the artists and their works represented at this art gallery?
• If a price sheet is not available, ask for it and see if the prices are within your price range.
• Don't forget to pay close attention to how the staff of this art gallery treats you and are they professional enough, do you feel comfortable discussing your art with them.
Understand the Protocol Before Approaching Art Gallery
It is important to know that reputable and popular art gallery get contacted by a big number of artists on a daily basis. Therefore, you want to stand out and show that you are a suitable artist for them. It is a good way to check ahead of the 'artist submission policy' then follow the guidelines. This will make a very good first impression of you since most galleries, especially the more high-end ones, have a very specific submission policy they want you to follow.
Make sure to follow this checklist before and you will feel ready to approach and contact every art gallery near you.
Questions to ask yourself when looking for art gallery
How to find your target art gallery
Step-by-step to finding art gallery
Understand the protocol before approaching art gallery