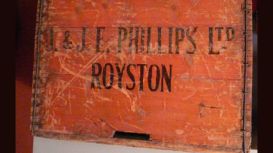 We will illustrate and interpret the history of Royston and its district through our collections and other resources encouraging everyone, in particular the local community, to actively participate in

the collection, research and presentation of our local heritage.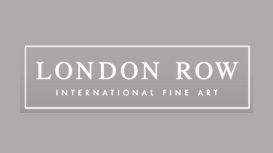 Welcome to London Row, an Online Gallery that makes buying fine art easy and accessible. We offer a bespoke and reliable service - giving you a gallery experience without leaving your home. If you are

looking for something special for your home or loved one then lose yourself in our abundant collection of art from original paintings to limited edition prints and sculpture. We work with over 80 international artists forming our eclectic mix of artist talent to suit everyone's taste.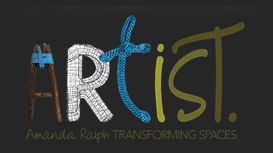 My studio in Hertfordshire is a room of possibilities. Modern and vintage objects sit side by side waiting to be brought to life by my magical artistic touch. Not wanting to be pigeon-holed as either

a painter or a sculpture, I love using objects and space to create intriguing works that hint at personal stories or bring out history. Commission me to create something truly unique for someone you love or your home or work environment.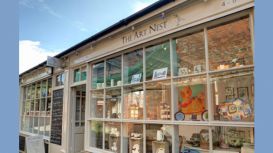 The gallery was established in 2011 by Hitchin artist Emmeline Webb. It's a showcase for local and regional arts and crafts. The gallery houses a lovely collection of paintings, hand pulled prints,

ceramics and glass, along with its own range of greetings cards and bone china products.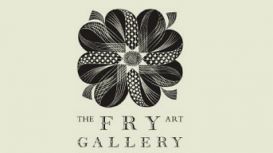 The Fry Public Art Gallery was opened in 1987 and houses an impressive number of paintings, prints, illustrations, wallpapers and decorative designs by artists of the 20th century and the present day

who have local connections and have made a significant contribution to their field.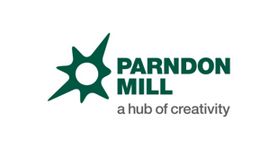 Parndon Mill, in its delightful riverside setting, is a thriving centre for the visual arts offering a rich variety of creative skills. It provides workspace for artists, craftspeople, designers and

architects who have the opportunity to share ideas and collaborate on creative projects. Here it is possible to commission an original piece of artwork in media as varied as oil paint, glass, clay, fabric or metal.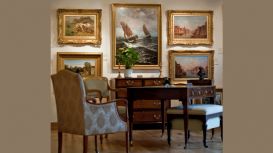 In the 1970's we were founder exhibitors at the Olympia Antiques Fairs, and at the National Exhibition Centre Fairs in the 1980's, where we continue to regularly exhibit. In 1986 we moved to Little

Shelford, where we had extensive showrooms for fine paintings. We now exhibit widely at the major Antique Fairs, but also show our paintings at a number of Antique Centres and with Furniture dealers around the country.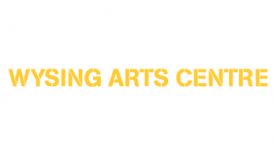 Wysing Arts Centre provides alternative environments and structures for artistic research, experimentation, discovery and production, out of which emerges an ongoing programme of exhibitions, public

events, family and schools activity. Our large rural site near Cambridge includes a gallery, education and new media facilities, artists' studios, project spaces and a 17th century farmhouse.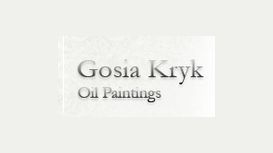 Gosia Kryk is based in London and produces oil paintings. Gosia chose oil paintings as a way to express herself. Years of designer's work have strongly influenced her idea of creation and her oil

painting process aims towards a two-dimensional piece of applied art. Where did you train? What did training teach you and what do you wish it had taught you? I graduated from the State Art Secondary School in Naleczow and the Gdansk Academy of Fine Arts. Mainly I was trained in painting during my study.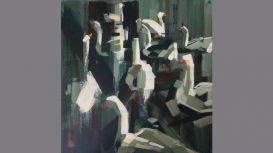 The gallery was founded by Liz Davies in 2009 and specialises in original prints, drawings and watercolours - pictures to give pleasure - by an eclectic mix of artists including Penny Berry Paterson,

Hugh Brandon Cox, Robert Gillmor, Andrew Haslen, Andrew Pitt, John Tookey, Sue Williams and Nat Young. Browse the artist pages and enjoy!