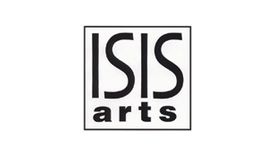 We are delighted to welcome Canadian media artist Jessica Thompson as our latest research residency artist. Her practice investigates spatial and social conditions within urban environments through

interactive artworks situated at the intersection of sound, performance and mobile technologies. Her current research investigates the ways that sound reveals spatial and social conditions within cities, and how mobile technologies complicate our relationship to place, territory and community.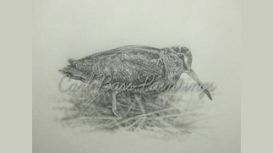 Carl has recently paired up with long time hood maker John Mease of JM Falconry Hoods to start making a new range of hoods. These Painted Hoods (see left) are a great show of craftsman ship and

dedication to their work from this pair of artists. These hoods are a great show of the talent both these artist hold and how they can be versatile in their field of work. Take a further look here on our Painted Hoods page.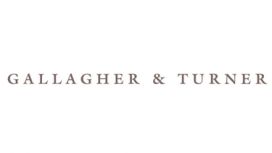 Welcome to the website for Gallagher & Turner, specialist picture framer and art gallery. When we first opened in Newcastle city centre in 1990, our aims were to provide both as extensive and as high

a standard of craftsmanship in framing as possible. Through the years, because of this, we have completed many diverse and exciting framing projects for collectors, artists, galleries and museums. We treat every framing job as special: a snapshot, a postcard, a medal or a sketch are all worthy.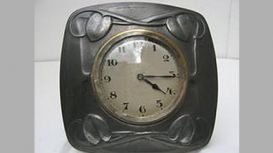 From the delicate flowing floral elegance of Art Nouveau, contrasting with the bold colours, geometric shapes and streamline of Art Deco, to the simplicity and naturalistic forms of the Arts & Crafts

movement. Time Antiques offers a unique and vast collection of the finest Art Nouveau and Art Deco pieces.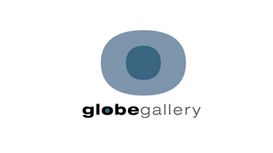 A big thank you to everybody who participated in our show on Saturday night - it was fantastic. If you missed out, not to worry: our exhibition and installations are still open to visitors Wed - Sat

12 - 5pm. Globe and House of Objects have put together a unique interactive installation in which a tree will "blossom" before your very eyes.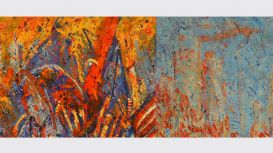 Sanctuary Artspace is Gateshead's newest gallery housed in Gateshead's oldest building - St. Edmund's Chapel, a 13th Century working church on Gateshead High street. Sanctuary Artspace is available to

hire, providing artists with a platform for getting their work shown to a new audience and their voice heard in local culture. Please see our information for artists if you are interested in hiring the space.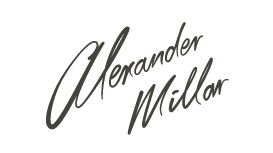 We're pleased to give you the opportunity to own one of these rare limited edition prints that have long sold out from galleries. Art is part of human history since Homo sapiens learned how to hold

tools and make use of them. Throughout the history of mankind, art has been depicted in the caves where the first inhabitants of planet earth have resided. In these cave paintings you will see the beginning of wildlife art as the hunters.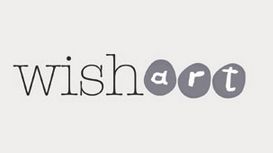 Summer is upon us, the perfect time to see my new collection of coastal paintings at the Biscuit Factory. Join me at the preview evening on the 5th June to be the first to see them up on the wall.

Cullercoats, Tynemouth, Souter and Beadnell all feature in the collection. You can also find my work in our SHOP @mushroomworks on the first Saturday of every month. Pop over to my exhibition and events page for more details and listings of my events and exhibitions.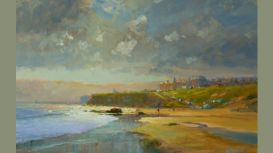 Walter Holmes has been painting for 50 years. Following a formal education in earth sciences (Durham University and Imperial College, London), he studied art at various institutions, including

Hammersmith and Chelsea Schools of Art and Newcastle University. Since his first one-man show in 1971 his work has been exhibited throughout the UK and is in private collections from the USA to Russia.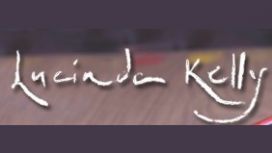 Lucinda Kelly is a portrait artist based in the north east of England. She trained in the traditional techniques of naturalistic drawing and painting at an atelier in Florence, Italy. She is inspired

by the effects of movement and rhythm within her work, and also by those of light and shade, or "chiaroscuro".