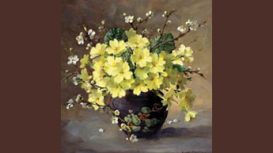 We currently produce over 150 flower cards from her oil paintings. In many instances, the cards are reproduced at the exact size of the original paintings. In the range there are currently five sizes

of individually wrapped cards, with the smallest also available in note card packs.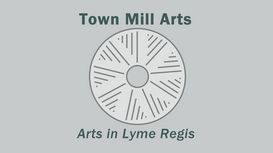 It was founded at the beginning of 2010 and has gone from strength to strength. The emphasis is on providing an accessible exhibition space for local artists and makers, with plenty of opportunities

for visitors to meet the artists, who steward most of the shows. There will also be invited artists and local arts organisations included in the programme. The galleries are open from 10:30-4:30pm every day, and often for longer in the holidays. Thinking of joining us?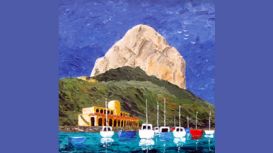 Born in 1942 Leonard Hollands studied art initially at the Heston and Isleworth Evening Institute whilst also an architectural trainee, and then, on a one to one basis, under Bertram Armitage, son of

Alfred Armitage, minor artist of the Newlyn School. Pursuing a career in architecture and surveying, and from 1971 when he was ordained, also in the Church, his painting had to be part time, although always a consuming passion, but in 2003 he began to paint full time.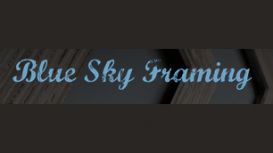 We opened in 2010, selling a mixture of unique local art and contemporary hand-made frames. We take a fresh approach to every piece of artwork that comes through our door to be framed and we aren't

afraid of taking on new challenges. Our focus is on making sure every piece looks it's best.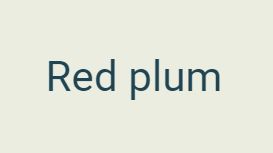 Hello from Red Plum Gallery. Our address is 27 South Street, Bridport, Dorset. Any queries or advice on our paintings or even commissions, don't hesitate to phone us landline. You will get a quicker

response. If you are going to pay a special visit it would be advisable to phone just to check we are open!.Bridport is a sleepy kind of Town and closes half day Thursdays and most shops are shut on Sundays., EVEN on a Monday. French Style no less.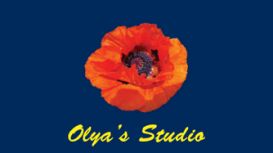 I was born near the Ural Mountains in Siberia. After graduating from the Institute of Design I moved to Kazakhstan to work as a fashion designer in the then capital of Alma Ati and was first

introduced to painting on silk. In 2004 Olya created Olya's Studio as a showcase for the work of artists that I met during my travels in Eastern Europe and Asia. Contemporary British Art, Furniture & Craft Gallery. Licensed Café. Live Evening Events. Sladers Yard is one of the most ambitious private art galleries in the South West, showing contemporary

British art, handmade furniture and designer craft. We offer a consistently high quality changing programme of selling exhibitions by contemporary British artists and craftspeople. Between their exhibitions we represent artists, often hold their paintings in stock and where appropriate......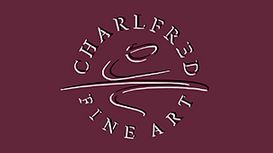 Open and Limited Edition Giclée and Lithographic signed prints from original acrylic paintings. This exciting collection portrays nature at its best, British Wildlife, domestic moggies and pedigree

kitten cats, alongside wild animals from around the world: wild birds, bears and big cats such as lion, cheetah, lynx and snow leopard.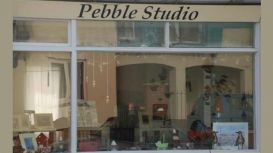 Where we will once again feature a fascinating range of local arts and crafts, many with a nautical or local theme. Our ever-changing stock will once again include work from local artists working with

oil paints, pastels, clay, glass, metal, wood and driftwood. We like to receive new artists work, and wish to help our customers find something new each time they visit. We try to offer items which can be given as gifts, or serve as mementos for visitors, as well as pieces to decorate your home.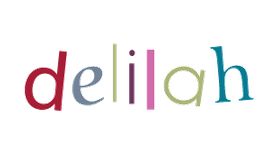 Whether you're browsing for a gift for a friend, a treat for yourself or items for the home or garden, you're sure to find something at Delilah Petal. We're constantly adding new and exciting products

to our collection. This Autumn that includes toys from France and Denmark, art and prints from Germany, home wares and lighting from Holland and jewellery by contemporary British designers - each and every item personally selected. You can shop here on our website or you can visit our Somerset store.