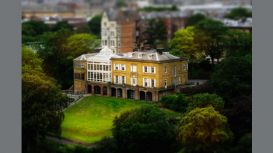 Woodend provides a variety of contemporary and extremely high quality office units for creative and digital businesses. Whether you are a well established business or just starting up we have a range

of services specifically tailored to suit your needs.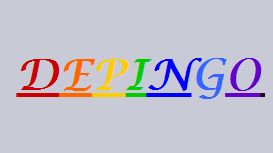 Artist David Pinkett was born in Nottinghamshire in 1961 and has always been fascinated by art. His inspiration for art comes from his father and photography from his grandfather on his mothers side.

He developed skills as a model maker which led to him construction exclusive models for eminent figures in F1 motorsport, from this he worked on a variety of projects for high profile clients. He first exhibited art works at a local open exhibition in Nottinghamshire, in the early 1990's.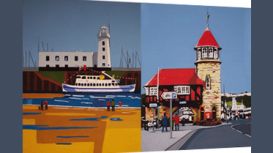 marilynspenceartist.co.uk
I work mainly in Gouache on standard art paper producing paintings of various size, but if required can work in other mediums such as acrylic, watercolours etc. Living in Scarborough on the North

Yorkshire coast gives me such stunning compositions throughout the changing seasons of the year. The views along this stretch of coast have given inspiration to many artists over the years.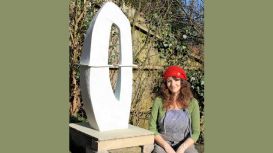 Gabrielle Naptali is a Ceramic Sculptor and Mosaic Artist located on Scarborough UK's beautiful East Coast of North Yorkshire. The 'abundant garden', wildness in landscape & coastline, the proximity

to the North Sea and the 'space' on all levels that these provide, influence her modernist ceramic work. She loves the elegant simplicity, natural pattern & connectedness of the Arts & Crafts and Art Nouveau movements.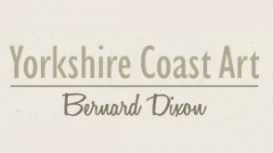 Bernard Dixon was born and bred in Doncaster and whilst appreciating the industry of his hometown, Bernard's artistic eye drew him to the natural beauty of the Yorkshire coastline and he relocated to

Scarborough in 2007. Although Bernard has no formal art training in the traditional sense he is an experienced photographer, designer and illustrator. He began developing his artistic skills whilst working as an industrial illustrator.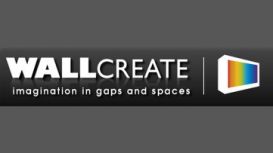 Wallcreate creates quality art to cater for the new art explosion in our homes, work and living spaces. We believe in our motto of 'imagination in gaps and spaces', and have created imaginative art

using modern artists to breathe life and colour into today's gaps and spaces. The art experience is fun and thrilling, important and poignant, it is a fundamental part of our lives, enriching our spaces with meaning and happiness.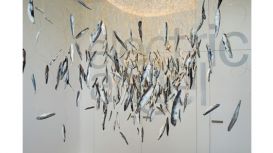 electricangelgallery.co.uk
We're preparing to give over some of our gallery window to an artwork created in 1 day by pupils from Scalby School. They'll be joining us on Monday to as part of 'RSVP' - a one day project

organised by Ian Read at Scarborough Museums Trust in which young people will visit Scarborough Art Gallery to see and learn about a particular painting (in this case, 'Bathers in Sunlight' by Zdzislaw Ruszkowski, below) and then work with an artist to create a response.