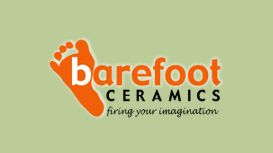 Pottery painting is fun for all the family, young and old alike. We at Barefoot Ceramics™ provide a fantastic opportunity for you to create your own unique design on a piece of ceramic pottery

(there's a huge range, well over 100 pieces of pottery to choose from). Standard studio [session] fees are £4 for each painter. A family of four is £12.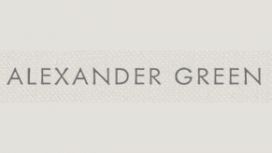 I am a Welsh Artist currently living in Newport. After completing an Art Foundation course in Cardiff I went on to Graduated with a Fine Art Degree from Canterbury Christ Church University in 2011.

The Paintings arrive from direct observation of a chosen subject. This can be a still life, a single flower or a person. Drawings are a way of recording the subject and finding a boundary that best suits it allowing the subject to be given a purpose which can be taken to the canvas.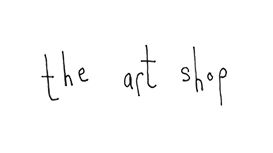 Hold regular exhibitions of Fine and Applied Arts. Stock the very best artists' materials and fine papers. Nourish and delight the artist and creative child with inspirational books and independent

magazines. Serve simple, delicious food from our kitchen and of course good coffee. Have a garden where the sun can shine all day, designed and planted by Sarah Price. Host workshops with painters, printmakers, textile artists, writers and musicians.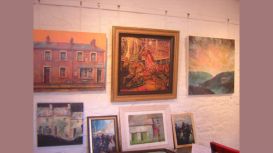 You will find us in the Old Police Station in Baker Street, Abergavenny. If you are in town, why not call in and browse at your leisure, everyone is given a warm welcome as Martin is happy to chat and

share his experience of Art with his visitors. You have a friendly service from Tuesday to Saturday, 9:30 to 5:30.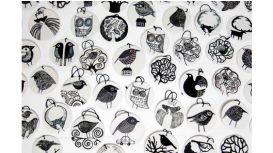 The gallery opened in Monmouth in the summer of 2010, built on the success of our former business, The Contemporary Craftsman, which was selected for quality by the Crafts Council. The Gallery

occupies a tall medieval timber framed building, in the centre of the ancient border town of Monmouth. Surrounded by beautiful landscape of the lower Wye Valley, yet easily within a one hour drive of Cardiff, Bristol, Cheltenham and Hereford.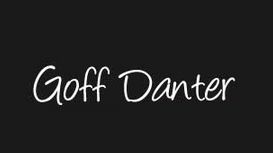 Goff was born in 1949 in the small South Wales town of Brynmawr, where his artistic interests were first noticed and encouraged by his very supportive art teacher, Ken Jones, at the local grammar

school. On leaving school, Goff trained at the West of England college of Art, Bristol, Cardiff College of Art and Cardiff University. He then taught at St Illtyd's College, Cardiff until moving into the management of education for a number of local authorities in South East Wales.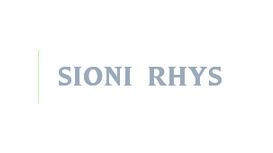 Stuart Neale (Weaver - Left)Is originally from Cardiff, and qualified at the Scottish College of Textiles in Galashiels. Together, they have promoted and advanced the tradition of Welsh weaving

worldwide constantly developing new approaches to an age-old artisan craft. SRH Craftspeople are artisan weavers employing design skills continually and like the studio artists of the Italian renaissance word closely with the in-house designer, responding instantly to new inspirations.
Artists are invited to submit entries for the Jerwood Drawing Prize 2015, the largest and longest running annual open exhibition for drawing in the UK. The 2015 selectors are Dexter Dalwood, artist;

Salima Hashmi, artist, curator and writer; and John-Paul Stonard, art historian. First Prize ?8,000, Second Prize ?5,000 and two Student Awards of ?2,000 each. Deadline for online registration: 26 June 2015, 5pm.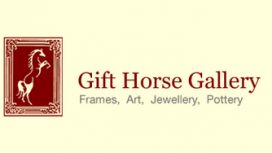 The Gift Horse Gallery was established in Cardiff, South Wales in 1992 and specializes in contemporary fine art prints by artists throughout the UK. We also stock a range of original paintings by

local and national artists. As well as pictures, The Gift Horse Gallery stocks a wide selection of jewellery, by designers such as Kit Heath and Sheila Fleet. We also stock glass by Leonardo and pottery by Pool Pottery and a range of UK made bronze figures and animals.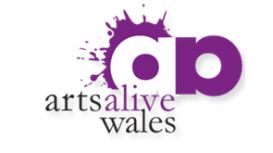 Arts Alive Wales is an educational arts charity based in Crickhowell, South Powys. We are driven by a passion for using the arts to engage, inspire, and enhance the quality of life of people in our

local communities. We work across Mid and South East Wales with professional artists to provide opportunities for active participation in the arts, particularly for children, young people and vulnerable groups.