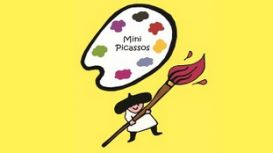 We also have the amazing School Of Rock-a-Bye Babies delivering fun and educational music sessions for under 5s. We are very excited about art and hope to inspire all of our students to become

artists. Our aim is to encourage chidlren to broaden their skills and to really engage with the art and the materials but most of all to be proud of their own outcome.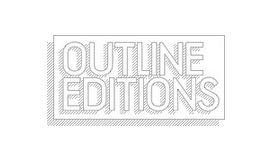 The past five years has seen an explosion in the number of young, talented illustrators and graphic artists selling their work directly to the public, via small-scale websites and underground

galleries. The kind of work which, until recently, only appeared on T-shirts, CD covers and cutting-edge advertising campaigns is now increasingly in demand as affordable wall art.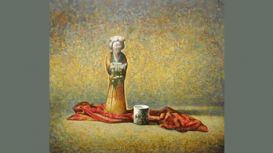 The Art East 133 team has become one of the foremost specialists in contemporary Vietnamese art, having been in business since the mid-1990s in London. The business was set up by Patrick Rochette and

Sylvie Skeet to promote and sell contemporary Vietnamese art on the London market. In April 2010 the gallery at 133 Kensington Church Street was opened to provide a smart new location to show the works assembled and offered by Patrick and Sylvie.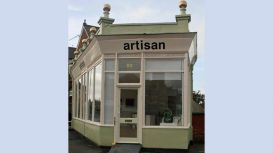 Situated on the corner of Harlesden and Parkfield roads, the former organic shop has been transformed into a gallery and working studio. Naomi Harrison moved out of her Portobello studio, six years

ago, to open artisan. The shops transformation has caused much speculation in the neighbourhood. Having stood on this corner since 1905 it is very much part of local history and everyone knows its quirky appearance.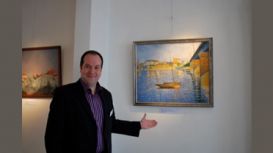 fabulousmasterpieces.co.uk
I'm one of the founders of Fabulous Masterpieces & behind me are some of our fine art reproductions. Newest Testimonial: Just to let you know that we received the portrait and we are truly delighted.

Thanks very much for your work and please pass on our warm regards and heartfelt thanks to the artist.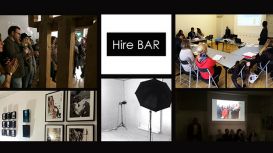 brentartistsresource.org.uk
BAR - Brent Artist's Resource is an artist led voluntary organisation founded in 1984. We aim to: serve the cultural needs of the people of Brent and North West London, provide a supportive

environment for artists in their professional development and create opportunities to participate in the Visual Arts through exhibitions, workshops, mentoring schemes and information.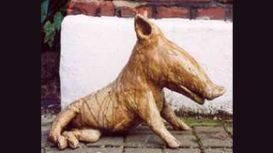 The shaman in the forest jungle (or in the city) often first receives his or her calling through an illness. This illness will lead him to someone who is already a shaman and who can guide him through

his illness. Along the way the shaman will learn about herbs, divination and many other things which, in time, will begin to lead to personal healing. But by then he has learnt to serve the ancestors, the forest spirits, and any person who comes for help.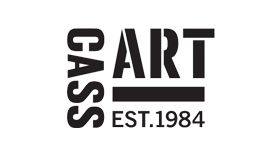 Cass Art is on a mission. A mission to fill every town with artists, underpinned by the company's long standing manifesto. Cass Art is committed to encouraging everyone to realise their creative

talents by providing the world's top quality materials at the guaranteed best prices. Mark Cass is a trustee of the Cass Sculpture Foundation, a British charity devoted to the promotion of 21st British sculpture through public commissions and exhibitions.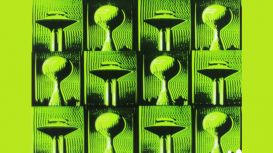 Having launched three years ago West London Art Factory started life as a screenprinting studio, workshop space and selection of private studios for artists but has since become much more. Born out of

a love for art, it is run by husband and wife team, Jewel Creative Director and artist in her own right and James Goodby. Since its inception it has taken on a dynamic and vibrant life of its own.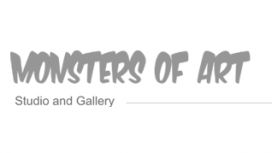 Monsters of Art is a Graffiti & Street Art gallery that offers a selection of high quality prints and paintings from internationally renowned urban and street artists. The gallery's aim is to present

a range of works from established names as well as to promote up and coming urban artists. Co -established by one of the founding members of the Monsters of Art 'Graffiti Crew' the gallery is in a unique position of offering our artists 25 years of graffiti and street art experience and expertise.