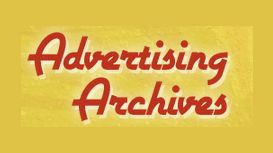 advertisingarchives.co.uk
The Advertising Archives was established in 1990 by Larry and Suzanne Viner and is the largest and most comprehensive resource of its kind in Europe. Larry Viner began his career as an actor and TV

presenter and ran a wide variety of businesses before dedicating himself to The Advertising Archives full time. He is a member of BAFTA and the NUJ, a valuation expert for many of the major London auction houses and frequently appears on radio and TV speaking on ephemera related subjects.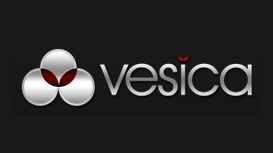 Vesica is a web based museum-class art collection management application that can be used in lieu of traditional desktop software. Easy to use and priced so everyone from large museums to individual

collectors pay only for what they use, Vesica can be used for art, heritage, science and antique collections. It offers a complete solution for those looking to document, manage and market art collections of all sizes - from 10 to 5 million+ objects. Founded in 2005 in Riyadh, Saudi Arabia to create a focal point for women artists from the Gulf, Lahd Gallery soon became a well known exhibition space on the contemporary art scene in the Middle East

and has exhibited extensively throughout the Gulf and North African countries including a symposium in Iran and Seoul in 2007. In 2010, LahdGallery moved to its present location in London and has since become the foremost gallery promoting contemporary Middle Eastern art.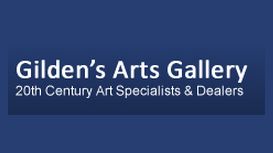 Gilden's Arts was established in 1981, specialising in Modern Fine Art of the 20th century and dealing in original prints, works on paper, paintings and sculptures by Masters such as Picasso, Chagall,

Miro, Dali, Matisse, Braque and other highly acclaimed artists from the Ecole de Paris.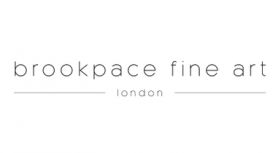 Brookpace Fine Art are specialist manufacturers of high quality decorative pictures. We have developed and produce an extensive range of art from Oleographs - a stunning hand finished technique that

recreates and captures all the texture and character of an original oil painting - to our brand new Manhattan Collection of iconic and photographic images presented in a stunning modern-classic beveled mirror frame.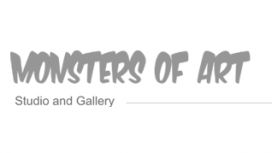 Monsters of Art is a Graffiti & Street Art gallery that offers a selection of high quality prints and paintings from internationally renowned urban and street artists. The gallery's aim is to present

a range of works from established names as well as to promote up and coming urban artists. Co -established by one of the founding members of the Monsters of Art 'Graffiti Crew' the gallery is in a unique position of offering our artists 25 years of graffiti and street art experience and expertise.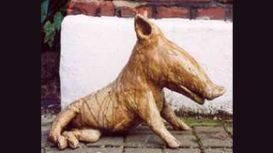 The shaman in the forest jungle (or in the city) often first receives his or her calling through an illness. This illness will lead him to someone who is already a shaman and who can guide him through

his illness. Along the way the shaman will learn about herbs, divination and many other things which, in time, will begin to lead to personal healing. But by then he has learnt to serve the ancestors, the forest spirits, and any person who comes for help.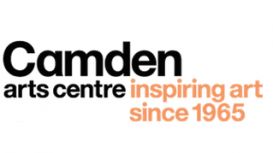 Camden Arts Centre is a place for world-class contemporary art exhibitions and education. With artists at the core of the programme, Camden Arts Centre strives to involve members of the public in the

ideas and processes of today's artists, and the artists who inspire them.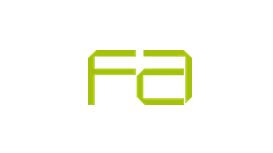 FINE ART CONSULTANCY are established in Tokyo and London and are recognized as one of the UK's leading promoters of British and Japanese contemporary artists moving easily between the two cultures.

During recent years we have been showing our small stable of artists successfully throughout the States, the UK and in Tokyo, Hong Kong and Singapore. Clients respond to the pared down aesthetic and quality of these mid-career artists whose reputations continue to grow.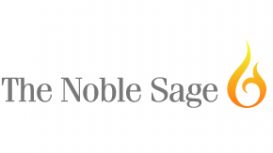 Based in North London for seven years, The Noble Sage is the home of Jana Manuelpillai, Managing Director, collector and dealer in Indian, Sri Lankan and Pakistani modern and contemporary art. The

Noble Sage specialises in the provision of high quality paintings and drawings from the subcontinent for large domestic interiors in London, the United Kingdom and abroad. The collection is viewable by appointment only.