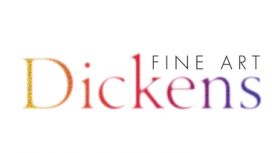 You can edit the text in this area, and change where the contact form on the right submits to, by entering edit mode using the modes on the bottom right. Dickens Fine Art offers fine paintings, original prints, sculpture, glass art and ceramics, for sale, as well as art consultancy and curating services. In addition, Dickens Fine Art offers professional picture framing by qualified Framers Guild framers. Would you like to buy beautiful contemporary artworks from leading artists, but don't know where to start looking?
Perhaps you'd like to own stunning paintings or fine art prints, ceramics, sculptures or glass art, to bring a unique dash of creativity to your home. Maybe you want to bring a brilliant spark of artistic inspiration to your workplace, to fire the imagination and enthusiasm of your team. If you're looking to buy any kind of modern or contemporary art, Dickens Fine Art are the people to call.
---
Reviews and Ratings
We do not have any reviews about Dickens Fine Art available right now.