 Large Gallery roughly halfway up Glastonbury High Street. Holds several exhibitions a year including "Glastonbury Contemporary Artists" and is a Somerset Art Weeks venue. Artists featured

are mainly from Somerset. Also features an art deco cafe with mainly organic food. Can also offer fine art photography and giclee printing.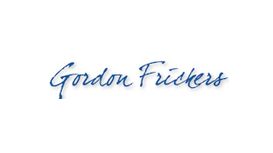 Evening towards Albi & SakinaFinal sunrise, day of departureMorning mist, Montmiral, first lightStudy of a bastide, le ville de Castelnau de MontmiralSunflowers after a storm with the Teacher. J.L.

wrote; "Knowing the legendary Sir Robin Knox-Johnston commissioned paintings from you is more than a recommendation as far as I am concerned".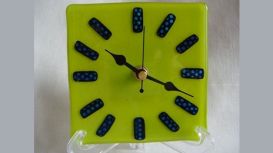 I create flameworked and fused glass art in my studio in Barnstaple surrounded by the stunning Devon coastal countryside. My initial inspiration is taken from the colours of the sea, preferring to

work with various shades of blue, green and azure. Using flat sheets of Bullseye fusible glass as the starting point, I cut and layer the glass before firing it in one of my digitally controlled kilns.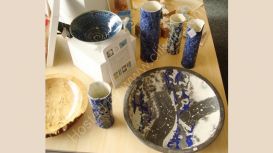 Opening hours: Monday to Saturday 9am to 5pm. The gallery aims to promote the work of local artist makers and is based in Barnstaple, North Devon. The work on sale is a mixture of media including

paintings in watercolour, oils, gouache, textiles, fused and lampworked glass, wood and ceramics.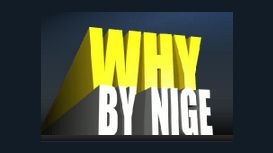 Nigel's fascination with science and space led to his unique patented design of WHY, a question mark made from the letters W, H and Y. The W is at the top, the H is halfway down and the tail of the Y

at the bottom curls around to form the dot of the question mark.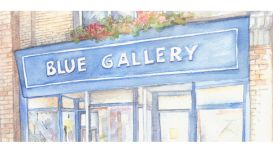 Edward Woollard, maternal grandfather of current owner Roy Smith, opened the Blue Gallery at 16 Joy Street, Barnstaple in 1946. He was a photographer by profession and also had a café on the

premises. Fast-forward 66 years and the Blue Gallery has grown to be one of the the largest art, craft and needlework suppliers in the South West, selling brands such as Daler Rowney, Winsor & Newton, Pro Arte, DMC, Dylon, Coats, Staedtler and much more from the same premises in Joy Street.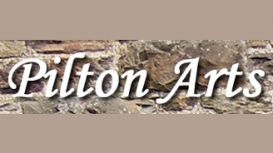 We are a friendly group of some seventy members, ranging from complete beginners to experienced artists. We are just coming to the end of the Spring season of workshops and the planning of the Summer

session, starting in June, is well advanced. Keep an eye out for full details under WORKSHOP section. High quality contemporary work from Devon based artists and makers. Easy to get to, we are just over a mile from the A388 at Stibb Cross, between Holsworthy and Great Torrington.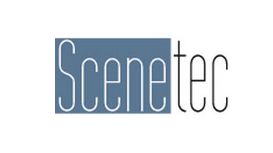 Established in 1995, Scenetec design and build high quality scenery for theatre and allied industries including museums and exhibitions. We also design and build themed environments for bars,

restaurants and visitor attractions. We have a dedicated multi-disciplined and enthusiastic team of set builders, that have a wealth of experience within the theatre and exhibition industries.
Artists materials and framing service. There are several areas of display space arranged and above there are two four star self catering apartments that provide a comfortable and civilised base for

couples exploring Exmoor. Peter, dogs Chloe and Sprocket take pride in their wide and ever changing selection and always welcome customers new and old. With able assistance from Linda and Jeanie.