Recommended Art Galleries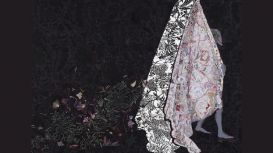 Working with Royal Academicians and emerging artists alike, TINT-ART brings the best of Contemporary British Art to West Sussex and produces an annual Exhibition of importance in London and West

Sussex. Eileen Cooper RA, featured artist writes: From my first meeting with Candida, I was impressed with the drive, vision and pure passion which she brings to her curatorial style.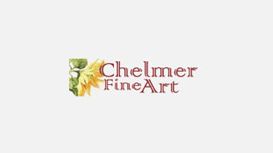 Chelmer Fine Art was established in early 1999 by the "Classic Design Group" to concentrate on simply the best contemporary Fine Art. We are committed to only the highest quality print reproduction

and bringing you the most exciting works by today's artists.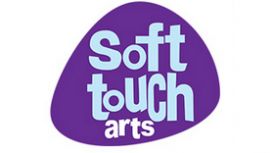 A Leicester based charity, established in 1986, we use arts, media and music activities to inspire and engage young people and help them to develop creative, social and employability skills. We help

them get back on track if things have gone wrong, try new things, build the confidence and resilience to change negative or risky behaviours, and progress to lead more fulfilling lives. This, in turn, has a beneficial effect on their communities.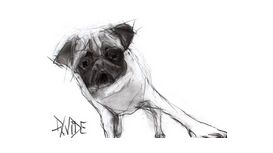 We are an independent gallery which opened its doors in March 2005 with the aim of representing a small group of predominantly West Country based artists. Our mission was to select the most talented

artists in each medium and genre both living and deceased. To that end we specialize in the work of the late Brixham based artist John Chancellor (1925-1984) who is regarded as probably the finest marine painter of his generation.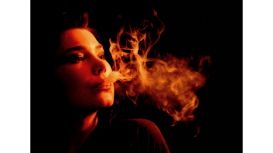 Vortigern Margate is a new photographic gallery and rare bookshop based in the Old Town of Margate in Kent, England. We represent a wide range of photographic artists at all stages of their careers,

from exciting recent young graduates to those with an amazing archive of work built up over many years. We also stock a carefully curated selection of mostly first edition rare and out of print photo-books and vintage magazines from the 1950's to the present day.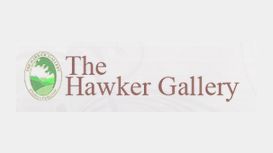 The Hawker Gallery is home to a wonderfully vibrant variety of art and applied art, which enjoys both a national and international feel. We have original paintings, sculptures and fine pieces for

viewing and purchase from artists throughout Britain and Europe as well as other parts of the world. So, whatever your interest in art, we offer plenty to catch your eye and capture your imagination.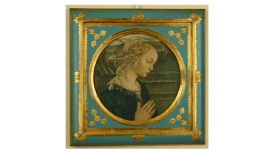 Richard Martin Gallery was established on Stoke Road in Gosport on England's south coast in 1980, just a few hundred metres from historic Portsmouth Harbour. The gallery specialises in original 18th,

19th and 20th century watercolours, etchings, engravings, maps and books - mostly on maritime subjects. Although the gallery was founded by Richard and his wife Elaine, they have subsequently welcomed two of their sons into this thriving family business.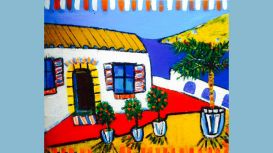 The exciting new web site that's more than just about selling art, it's about keeping you up to date with all the latest news and events going on in the Northern Art and national art scene. Lee &

Leigh attended the Whitworth Gallery press launch and what a difference the £15 millon refit has made. Spaces have been opened up and new area's created to make the the gallery a whole new experience.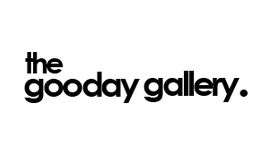 The Gooday Gallery is a company specialising in the periods of design and antiques from 1880 through to the 21st century, but concentrating on the most influential design periods of Art Deco,

Modernism, Mid Century and the 1960's and 1970's. In 1971 when the company first opened on Richmond Hill it was one of the first antique shops in London to pioneer in what was to become the enormous trend for collecting Art Nouveau and Art Deco.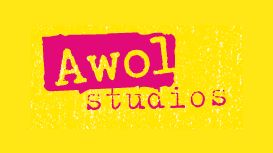 Awol Studios at Hope Mill in Manchester provides workspaces, studios, offices, a gallery and exhibition space to over 50 creative individuals and businesses practising a diverse range of disciplines

including fine art, ceramics, photography, graphics, fashion, crafts, jewellery, sculpture and many more. Here's the latest news.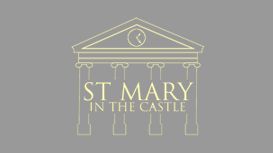 But what exactly is St Mary's? We are not a church, we are not a castle, and we are not located in the Castle which sits on the cliff behind us. St Mary's was a church, but now we are an amazing venue

devoted to arts and culture. We have an auditorium, a crypt gallery, a meeting room, and an intimate baptistry bar, all of which could be used for a range of events, all are available to hire now.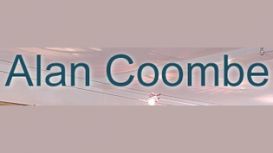 We specialise in traditional paintings by recognised artists working in Cornwall during the 19th and 20th centuries. We are pleased to present our inventory of fine art on this website and look

forward to welcoming you to our newly refurbished gallery and coffee bar in Hayle, Cornwall.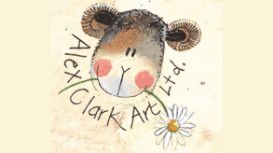 The site has a dual function. Firstly, it allows both established and prospective trade customers to see new and existing products together with information on how to best market them. Secondly it

allows the general public, who are finding it difficult to source Alex's work locally, an opportunity to purchase on the web.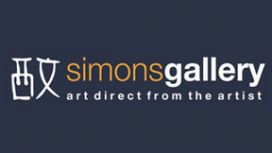 A gallery of original art by Simon Fairless including London paintings, abstract, popart, landscapes, & floral works, all ready for you to hang in your living space. I pick up my brushes & paint every

day I create art that you can live with & be pleased to show your friends. All of my art is produced to the highest standard, and the finished pieces are dispatched usually within 24hrs.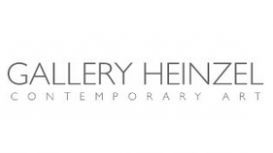 Own Art makes it easy and affordable to buy contemporary art and craft. Own Art is Creative Scotland's loan scheme. You can borrow from £100 up to £2,500 at 0% APR repayable over 10 months

in equal monthly installments. You must be 18 years or over and be a UK resident and can apply via Gallery Heinzel, one of the network of over 300 UK galleries supporting the scheme.
---
Are you looking for a reputable art gallery to represent you as an artist and sell your art? In fact, many artists will tell you that looking and shopping for an art gallery is a rather overwhelming and even intimidating process. However, finding the best art gallery for your art is very important, actually essential for your career as an artist and your future. Unless there is an art gallery knocking on your door, you will be the one who has to knock on the doors of the art gallery. Beforehand, you have to find the right art gallery, of course. So the process of becoming a profitable or popular artist takes not just a lot of talent, but also a lot of hard work. Learn how to market yourself to the best art gallery and how to find the best art gallery to represent your art and you as an artist in this article.
We help you prepare shopping for art gallery thanks to this useful checklist you can follow:
Questions to Ask Yourself when Looking for Art Gallery
First things first, you need to be honest to yourself and consider all aspects of your present and future as an artist and as someone looking for a career in art. So before you rush out looking for and shopping for an art gallery, make sure to ask yourself some of the following questions:
• Is my art technically good?
• Is my art good enough to be represented and sold at an art gallery?
• Do I have a recognizable and distinctive style?
• Am I ready to sell my art at an art gallery?
• Do I have a cohesive body of art ready to display at an art gallery?
• Is my art sellable?
• Have I had success selling my art at other occasions, events, and venues that are not art gallery?
• Do I have the time and energy to supply the demand for an art gallery?
• Do I have a blog or a website that showcases and promotes my art as a portfolio?
• Do I have a professional-looking portfolio to offer to an art gallery?
If the answer of all or the majority of these questions is "yes", then you can continue looking for and contacting art gallery. If you answer to most or all of these questions with a "no", take your time to think of the required changes, work on yourself as an artist, and consider these aspects above before you look for an art gallery to sell your art. Make sure you are approaching art gallery once you are absolutely ready to do so and don't put yourself in a vulnerable position. Otherwise, it will help neither your self-esteem nor your ego as an artist.
How to Find Your Target Art Gallery
Now, once you are ready to find an art gallery and contact them, you are probably wondering where to start from. It is important to take enough of your time ahead and have a good idea of the art gallery where you want your art to be displayed and what is the right art gallery to house your art and represent it the best way. Finding an art gallery in your surrounding area can be easily done both online and offline. You can always ask fellow artists or just people you know if they can recommend you or suggest art gallery you can check out and visit. If you are not sure about the reputation of the art gallery or you just want to learn more, you can always contact fellow artists represented by this art gallery and ask for their opinion, etc. A good way to look for an art gallery is by checking online. The majority of the reputable and popular art gallery in your area will, for sure, have a website you can check. Online directory for art gallery such as this one can also be a helpful source of information and contact details.
Step-by-step to Finding Art Gallery
• Talk to other artists you know and ask them for recommendations and suggestions of an art gallery for you.
• Check out places both online and offline that have ads of an art gallery and the artists they represent
• There is a wide variety of websites of an art gallery. Make sure to check them and look the general image and brand every art gallery is representing itself through. Make sure these particular galleries are a good fit for your art and for you as an artist. In a nutshell, you want to research the type of art the art gallery are focusing on or specialising in and further approach only the art gallery displaying your type or style of art.
• Next, once you narrow down your options, you would like to visit this art gallery personally. Walk-in and feel the atmosphere and if it matches your style as an artist, how the art pieces are hanged or displayed, how the lighting works.
• Then try and visualize your art displayed there. Does it work in your imagination? Does it compare to the rest of the artists and their works represented at this art gallery?
• If a price sheet is not available, ask for it and see if the prices are within your price range.
• Don't forget to pay close attention to how the staff of this art gallery treats you and are they professional enough, do you feel comfortable discussing your art with them.
Understand the Protocol Before Approaching Art Gallery
It is important to know that reputable and popular art gallery get contacted by a big number of artists on a daily basis. Therefore, you want to stand out and show that you are a suitable artist for them. It is a good way to check ahead of the 'artist submission policy' then follow the guidelines. This will make a very good first impression of you since most galleries, especially the more high-end ones, have a very specific submission policy they want you to follow.
Make sure to follow this checklist before and you will feel ready to approach and contact every art gallery near you.
Questions to ask yourself when looking for art gallery
How to find your target art gallery
Step-by-step to finding art gallery
Understand the protocol before approaching art gallery