Recommended Art Galleries Private Fine Art Dealer with On Line Art Gallery offering Oil and Water Colour Paintings, Etchings, Prints, Engravings and Sculptures from the 18th century through to the 21st century. These can be

purchased on the website Gallery using Paypals secure Banking system, also offering Art Valuations through the Website, www.colchesterart.co.uk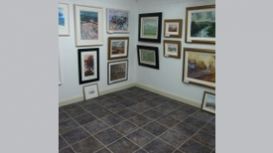 We offer the complete picture framing service, from budget to conservation standards. We can give advice on the right moulding profile or mount colour to enhance all your chosen framing needs,

ensuring that they blend perfectly with your interior. Be confident in the thought that all your framing requirements will be carried out to the highest possible standards.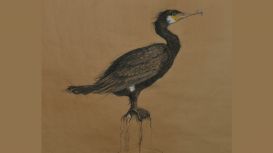 I take my inspiration from Nature, drawing and making prints of the birds, plants and animals I see around me everyday and sometimes those that are a little harder to find. Sketching from life is the

starting point of everything I do, it feeds both my drawing and printmaking. I am especially interested in birds, how our relationships with them shift over time, what we have lost and gained. Guest Artist at Gingerbread Gallery, Hadlow. Solo exhibition, Below 65 Gallery, Maidstone. Awaken your creativity, and be inspired, on an Arthouse Holiday. Spend an idyllic, creative few days in the beautiful coastal town of Frinton on Sea improving your existing, or working on new,

painting, drawing or photography skills. Frinton on Sea with its unspoilt romantic coastline, Art Deco houses and rows of Edwardian beach huts is the perfect location for a creative break. Working with professional artists enjoy a stay in our comfortable fully equipped house, use our beach hut for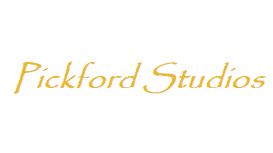 Pickford Studios produces high quality, limited-edition prints from original and contemporary photographic artwork. Our artwork is printed in limited runs of only 150. Pickford Studios guarantees that

after the run has sold out, no other prints of that artwork will be available - ever! Art gallery displaying and selling local artist work, individual artist exhibition days, open days with local artist in action using different media. Website provision to display local artist work for

sale. TheGallery at Arts University Bournemouth offers a unique space in the South West for the arts including design, media and performance. Showcasing work from contemporary artists, TheGallery has forged

important links with regional arts organisations; including Aspex, Russell Cotes Art Gallery and Museum, Dorset Visual Arts and Arts Bournemouth. TheGallery runs a number of artist talks, events and film nights to support the exhibition programme. It also works in partnership with WestBeach, Pie International fine artist renowned for her beautiful equine and wildlife paintings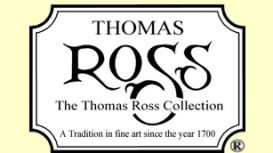 The studios and workshops of Thomas Ross have a long history of producing some of the worlds finest hand crafted etchings and engraved prints. The Ross Collection, something of a legend in the art

trade, comprises what is thought to be the worlds largest single collection of engraved copper and steel "intaglio" printing plates. The Group is a non-profit making organisation. It is organised and run by its members on a voluntary basis and is self financing. We hold two Open Art Exhibitions per year, have two painting groups,

eleven studios and two gallery rooms, which are £80 and £70 to hire on a 4-weekly cycle. Rooms can be shared. The Gallery is open Thursdays-Sundays 11am-4pm and entrance is free. Established Art Dealer and Bespoke Picture Framer based in Uckfield selling affordable art from the collectible artists to the up and coming including Caroline Shotton, Paul Kenton, DMac, Craig

Davison, Bob Barker, Paul Corfield, Inam, Henderson Cisz, Lawrence Coulson, Jeff Rowland, and many more. Please visit the gallery to view our artists or online. The Art Gallery at The Flavel hosts a regular programme of temporary selling exhibitions. Exhibitions usually run for a few weeks and entry to the Gallery is free whenever we are open. Our exhibitions

in the past year have included photography, paintings, prints, drawings, ceramics, sculpture, craft and textile work. Antonio Russo is a local abstract artist and paints vibrant colourful abstract art on large canvases. He has much success in America and is now looking to sell to galleries in the Uk. For all enquires

please contact Tony on 07912034410 email: tony@arussoart.com web: www.arussoart.com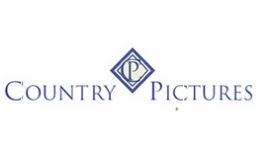 A large selection of frames and mounts are on display in the studio to help you choose the best surround for your art work. Adult art classes are held here weekly and tutored by Brian Alexander,

teaching mainly watercolour and drawing for beginners and improvers. Children's Birthday parties are also held in the studio where 7-14 year olds during a two hour workshop mosaic a photo frame. thecamelvalleygallery.biz
situated in Polmorla Walk, we represent some of the finest artists working today along with exhibiting new and exciting talent, we also stock a great range of prints ,cards and gifts, our ecommerce

site at www.camelvalleygallery.biz has a great selection of prints as well as original work for sale
---
Are you looking for a reputable art gallery to represent you as an artist and sell your art? In fact, many artists will tell you that looking and shopping for an art gallery is a rather overwhelming and even intimidating process. However, finding the best art gallery for your art is very important, actually essential for your career as an artist and your future. Unless there is an art gallery knocking on your door, you will be the one who has to knock on the doors of the art gallery. Beforehand, you have to find the right art gallery, of course. So the process of becoming a profitable or popular artist takes not just a lot of talent, but also a lot of hard work. Learn how to market yourself to the best art gallery and how to find the best art gallery to represent your art and you as an artist in this article.
We help you prepare shopping for art gallery thanks to this useful checklist you can follow:
Questions to Ask Yourself when Looking for Art Gallery
First things first, you need to be honest to yourself and consider all aspects of your present and future as an artist and as someone looking for a career in art. So before you rush out looking for and shopping for an art gallery, make sure to ask yourself some of the following questions:
• Is my art technically good?
• Is my art good enough to be represented and sold at an art gallery?
• Do I have a recognizable and distinctive style?
• Am I ready to sell my art at an art gallery?
• Do I have a cohesive body of art ready to display at an art gallery?
• Is my art sellable?
• Have I had success selling my art at other occasions, events, and venues that are not art gallery?
• Do I have the time and energy to supply the demand for an art gallery?
• Do I have a blog or a website that showcases and promotes my art as a portfolio?
• Do I have a professional-looking portfolio to offer to an art gallery?
If the answer of all or the majority of these questions is "yes", then you can continue looking for and contacting art gallery. If you answer to most or all of these questions with a "no", take your time to think of the required changes, work on yourself as an artist, and consider these aspects above before you look for an art gallery to sell your art. Make sure you are approaching art gallery once you are absolutely ready to do so and don't put yourself in a vulnerable position. Otherwise, it will help neither your self-esteem nor your ego as an artist.
How to Find Your Target Art Gallery
Now, once you are ready to find an art gallery and contact them, you are probably wondering where to start from. It is important to take enough of your time ahead and have a good idea of the art gallery where you want your art to be displayed and what is the right art gallery to house your art and represent it the best way. Finding an art gallery in your surrounding area can be easily done both online and offline. You can always ask fellow artists or just people you know if they can recommend you or suggest art gallery you can check out and visit. If you are not sure about the reputation of the art gallery or you just want to learn more, you can always contact fellow artists represented by this art gallery and ask for their opinion, etc. A good way to look for an art gallery is by checking online. The majority of the reputable and popular art gallery in your area will, for sure, have a website you can check. Online directory for art gallery such as this one can also be a helpful source of information and contact details.
Step-by-step to Finding Art Gallery
• Talk to other artists you know and ask them for recommendations and suggestions of an art gallery for you.
• Check out places both online and offline that have ads of an art gallery and the artists they represent
• There is a wide variety of websites of an art gallery. Make sure to check them and look the general image and brand every art gallery is representing itself through. Make sure these particular galleries are a good fit for your art and for you as an artist. In a nutshell, you want to research the type of art the art gallery are focusing on or specialising in and further approach only the art gallery displaying your type or style of art.
• Next, once you narrow down your options, you would like to visit this art gallery personally. Walk-in and feel the atmosphere and if it matches your style as an artist, how the art pieces are hanged or displayed, how the lighting works.
• Then try and visualize your art displayed there. Does it work in your imagination? Does it compare to the rest of the artists and their works represented at this art gallery?
• If a price sheet is not available, ask for it and see if the prices are within your price range.
• Don't forget to pay close attention to how the staff of this art gallery treats you and are they professional enough, do you feel comfortable discussing your art with them.
Understand the Protocol Before Approaching Art Gallery
It is important to know that reputable and popular art gallery get contacted by a big number of artists on a daily basis. Therefore, you want to stand out and show that you are a suitable artist for them. It is a good way to check ahead of the 'artist submission policy' then follow the guidelines. This will make a very good first impression of you since most galleries, especially the more high-end ones, have a very specific submission policy they want you to follow.
Make sure to follow this checklist before and you will feel ready to approach and contact every art gallery near you.
Questions to ask yourself when looking for art gallery
How to find your target art gallery
Step-by-step to finding art gallery
Understand the protocol before approaching art gallery