Recommended Art Galleries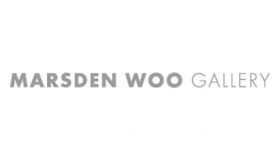 Recently re-located from Clerkenwell to the heart of Shoreditch, London, MARSDEN WOO GALLERY shows innovative work in the applied arts from internationally recognised artists and talented newcomers.

The Directors are Tatjana Marsden and Nelson Woo and the Gallery Manager is Siobhan Feeney. Alida Sayer is the Creative Consultant for Marsden Woo.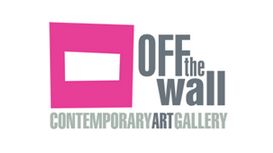 Situated in Llandaff, Cardiff "Off the Wall", opens its gothic doors at the Old Probate Registry, to the people of Wales and afar, promoting international, modern, contemporary art, as investment

pieces. Our aim is to bring art to a wider market where you do not have to be wealthy or even knowledgeable about contemporary art to buy it. The artists featured are already well known and some are starting to make a name for themselves, so this art could be a valuable investment.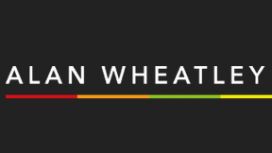 Alan Wheatley is an independent art dealer who brings his experience and expertise to assist with establishing private and corporate art collections, as well as offering appraisal services. Alan

Wheatley Art offers a diverse selection of modern British and International Art, with particular emphasis on Post-War British Art. The majority of the artists featured at Alan Wheatley Art are represented in the permanent collections of important modern art museums throughout the world.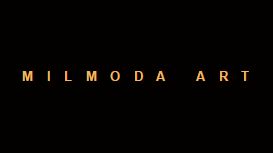 MilModa Art was started by Michelle Linger who, with qualifications in Art and Design and over 20 years experience working in the art world, wanted to create an Online and touring Pop Up Art Gallery

with high quality, original, contemporary fine art that could be appreciated not just in a static location, but by people from all over the world. Over the years Michelle has built up a strong working relationship with a wide range of artists both nationally and internationally.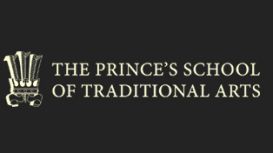 The Prince's School of Traditional Arts was founded in 2004 by HRH The Prince of Wales as one of his core charities. It developed from the Visual Islamic and Traditional Arts Programme (VITA) that was

established at The Royal Collegeof Art in 1984 by Professor Keith Critchlow who pioneered a postgraduate programme based on the practice of, and research into, the traditional arts.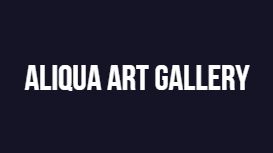 We are in Quedgeley off the B4008 - 3 miles from Junction 12 of M5. From Junction 12 M5 take the A38 signposted to Gloucester and then the sliproad B4008 to Quedgeley. Turn right at the 2nd Roundabout

into Quedgeley Retail Park, left at the next roundabout and right by Royal Mail into Space Business Centre. Near to the gallery there is a retail area. A lovely canal to walk along is a short drive away with a canalside pub serving good food.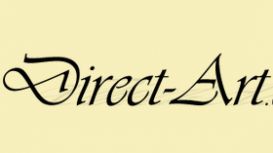 Epson DURABrite Ultra ink - no smudging, no fading, simply perfect prints whatever you're printing. Epson's DURABrite Ultra ink has an exclusive technology where each pigment particle is coated in

resin. This makes the ink water, smudge, and fade resistant on all paper types, for beautiful, durable results.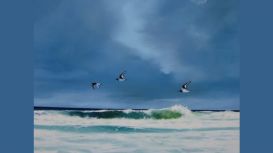 Born in N.Ireland, I began my painting career in Kinrosshire, Scotland before moving to the west of Ireland to set up my studio and gallery in an old Victorian Glebe house. After a successful one man

show in Belfast in 1990 I returned to live in County Antrim where I now have a studio gallery at Castlecat near Bushmills.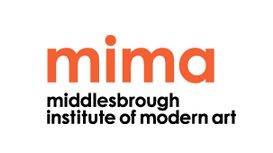 Get into the international spirit with a variety of food and drink from across the globe served in our garden marquee. Live music will be performed throughout the evening. Addressing concepts of

health, well being and society, these artists are interested in social and political reform, believing that art can be used as a tool for education and change.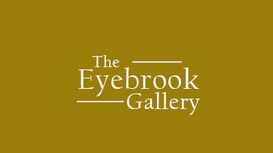 Welcome to The Eyebrook Gallery, the new home of Print Collectables. The Eyebrook Gallery is home of hand signed limited edition prints and memorabilia. We have a vast collection of hand signed prints

ranging across a broad spectrum of subjects. Whatever your interest, we are sure you will find something you love here at The Eyebrook Gallery. Animals - Everybody has a favourite animal and here at Print Collectables our favourite animals range from dogs to giraffes.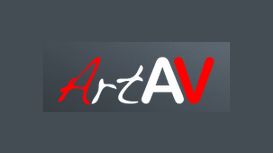 ArtAV provide a 'full service' offering to the art industry that is unique. From initial concept through design, visualisation, plan draughting, sourcing, fabrication, testing, delivery,

installation, commissioning, mid-show support and de-rigging we can help at any or every stage. We have international experience with some of the worlds leading artists in the worlds leading venues.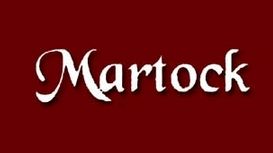 We are a small, friendly business offering a high quality framing and fine art service in the Somerset area from our shop in Martock. We stock prints by most of the country's leading artists, objets

d'art, sculpture and ceramics - and offer a complete framing service to suit any requirement. A full range of Clare Hooper Art is available from Martock Gallery.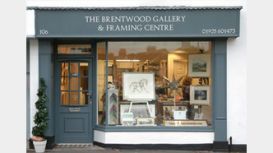 We always stock a great selection of original paintings and limited editions both in contemporary and traditional styles of various subject matter. With our many years in the Art & Framing trade we

have built a reputation for choice and quality. We hope you enjoy browsing through the site.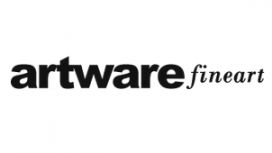 Greg Page-Turner, the Senior Partner, started his career at Christies in 1989 having completed a BA degree in Art History and Architecture at Manchester University. He spent nearly 10 years working as

a senior picture cataloguer and head of department. He was very active in pioneering innovative new sales for Christies, in particular the Wildlife Sale. The Business is operated from Devon and Central London.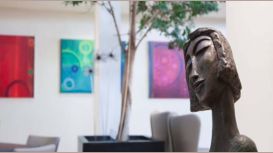 The Art Scope gallery in the stunning atrium at CircleReading provides the ideal space for the display of contemporary art. We have 100 pieces of art on show. This is the largest collection of

affordable art on permanent display in Reading. All the art is for sale and all profits go to the charity - Alexander Devine Children's Hospice Service.
---
Are you looking for a reputable art gallery to represent you as an artist and sell your art? In fact, many artists will tell you that looking and shopping for an art gallery is a rather overwhelming and even intimidating process. However, finding the best art gallery for your art is very important, actually essential for your career as an artist and your future. Unless there is an art gallery knocking on your door, you will be the one who has to knock on the doors of the art gallery. Beforehand, you have to find the right art gallery, of course. So the process of becoming a profitable or popular artist takes not just a lot of talent, but also a lot of hard work. Learn how to market yourself to the best art gallery and how to find the best art gallery to represent your art and you as an artist in this article.
We help you prepare shopping for art gallery thanks to this useful checklist you can follow:
Questions to Ask Yourself when Looking for Art Gallery
First things first, you need to be honest to yourself and consider all aspects of your present and future as an artist and as someone looking for a career in art. So before you rush out looking for and shopping for an art gallery, make sure to ask yourself some of the following questions:
• Is my art technically good?
• Is my art good enough to be represented and sold at an art gallery?
• Do I have a recognizable and distinctive style?
• Am I ready to sell my art at an art gallery?
• Do I have a cohesive body of art ready to display at an art gallery?
• Is my art sellable?
• Have I had success selling my art at other occasions, events, and venues that are not art gallery?
• Do I have the time and energy to supply the demand for an art gallery?
• Do I have a blog or a website that showcases and promotes my art as a portfolio?
• Do I have a professional-looking portfolio to offer to an art gallery?
If the answer of all or the majority of these questions is "yes", then you can continue looking for and contacting art gallery. If you answer to most or all of these questions with a "no", take your time to think of the required changes, work on yourself as an artist, and consider these aspects above before you look for an art gallery to sell your art. Make sure you are approaching art gallery once you are absolutely ready to do so and don't put yourself in a vulnerable position. Otherwise, it will help neither your self-esteem nor your ego as an artist.
How to Find Your Target Art Gallery
Now, once you are ready to find an art gallery and contact them, you are probably wondering where to start from. It is important to take enough of your time ahead and have a good idea of the art gallery where you want your art to be displayed and what is the right art gallery to house your art and represent it the best way. Finding an art gallery in your surrounding area can be easily done both online and offline. You can always ask fellow artists or just people you know if they can recommend you or suggest art gallery you can check out and visit. If you are not sure about the reputation of the art gallery or you just want to learn more, you can always contact fellow artists represented by this art gallery and ask for their opinion, etc. A good way to look for an art gallery is by checking online. The majority of the reputable and popular art gallery in your area will, for sure, have a website you can check. Online directory for art gallery such as this one can also be a helpful source of information and contact details.
Step-by-step to Finding Art Gallery
• Talk to other artists you know and ask them for recommendations and suggestions of an art gallery for you.
• Check out places both online and offline that have ads of an art gallery and the artists they represent
• There is a wide variety of websites of an art gallery. Make sure to check them and look the general image and brand every art gallery is representing itself through. Make sure these particular galleries are a good fit for your art and for you as an artist. In a nutshell, you want to research the type of art the art gallery are focusing on or specialising in and further approach only the art gallery displaying your type or style of art.
• Next, once you narrow down your options, you would like to visit this art gallery personally. Walk-in and feel the atmosphere and if it matches your style as an artist, how the art pieces are hanged or displayed, how the lighting works.
• Then try and visualize your art displayed there. Does it work in your imagination? Does it compare to the rest of the artists and their works represented at this art gallery?
• If a price sheet is not available, ask for it and see if the prices are within your price range.
• Don't forget to pay close attention to how the staff of this art gallery treats you and are they professional enough, do you feel comfortable discussing your art with them.
Understand the Protocol Before Approaching Art Gallery
It is important to know that reputable and popular art gallery get contacted by a big number of artists on a daily basis. Therefore, you want to stand out and show that you are a suitable artist for them. It is a good way to check ahead of the 'artist submission policy' then follow the guidelines. This will make a very good first impression of you since most galleries, especially the more high-end ones, have a very specific submission policy they want you to follow.
Make sure to follow this checklist before and you will feel ready to approach and contact every art gallery near you.
Questions to ask yourself when looking for art gallery
How to find your target art gallery
Step-by-step to finding art gallery
Understand the protocol before approaching art gallery